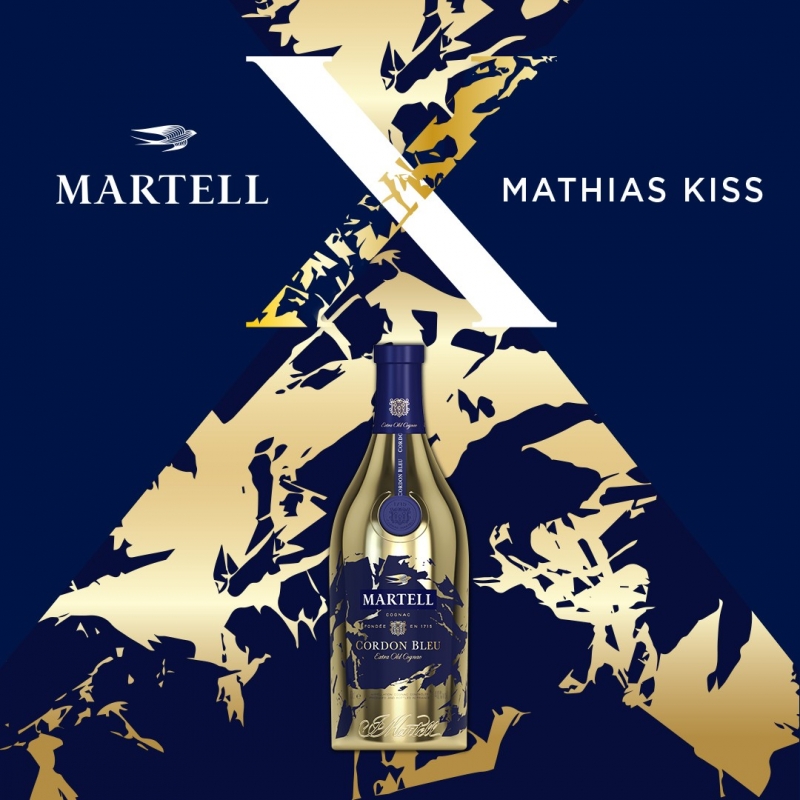  
Cordon Bleu Mathias Kiss Limited Edition Cognac Martell
Limited to one bottle per order
To celebrate the new year 2020, Martell offers us a Limited Edition of the star of cognacs: Le Cordon Bleu!
Description
Association of more than 150 eaux de vie since 1912, Martell Cordon Bleu rivals roundness and softness.
Created by Edouard Martell in the copper robe, this exceptional reference in the world of cognacs is frequently associated with exceptional events, such as the signing of the Treaty of Versailles in 1920 or the inauguration of Queen Mary in 1936.
His last appearance? In "Apocalypse Now," Francis Ford Coppola's masterpiece!