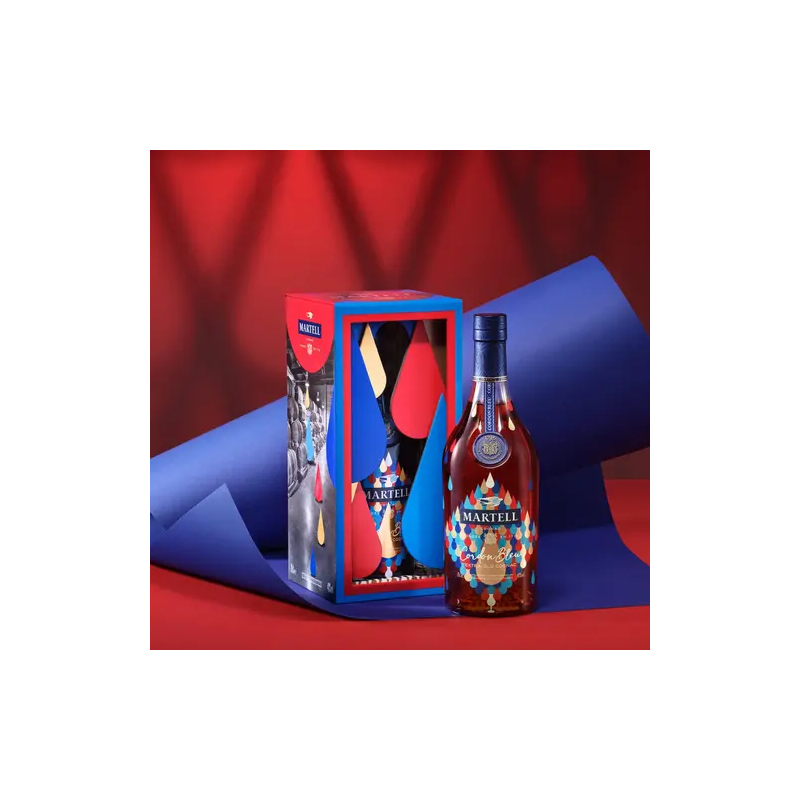  
Cordon Bleu by Christoph Niemann Limited Edition Cognac Martell
Limited Edition !
Martell is proud to collaborate with bold artists who bring a contemporary touch to its most iconic bottles. This year is no exception.
Christoph Niemann is an artist, author and illustrator known for his prolific creativity and for bringing everyday objects to life with humor and ingenuity. This year, he brings his immense talent to bear on some of Martell's most iconic cognacs in a series of eye-catching limited edition drawings.
Christoph Neimann was fascinated by the fact that each glass of Martell Cordon Bleu contains over 100 different eaux-de-vie, each of which is essential to recreate its legendary taste. The story of how this iconic blend was created inspired the new limited edition: Martell Cordon Bleu "100 eaux-de-vie in every drop".
"My goal was to create a visual universe that conveys the emotions of discovering the world of cognac with Martell - an experience that can be shared wherever you are." Christoph Niemann
Description
Color: Deep golden copper.
The Nose: Vibrant, rich and complex, with orchard fruits - candied plum and apple - harmonizing with roasted notes of mocha coffee, roasted almonds and vetiver.
The palate: A sensation of exceptional roundness and mellowness, enhanced by the Borderies brandies that give it elegance and complexity.
An impressively long finish characterized by notes of fruit and spices.