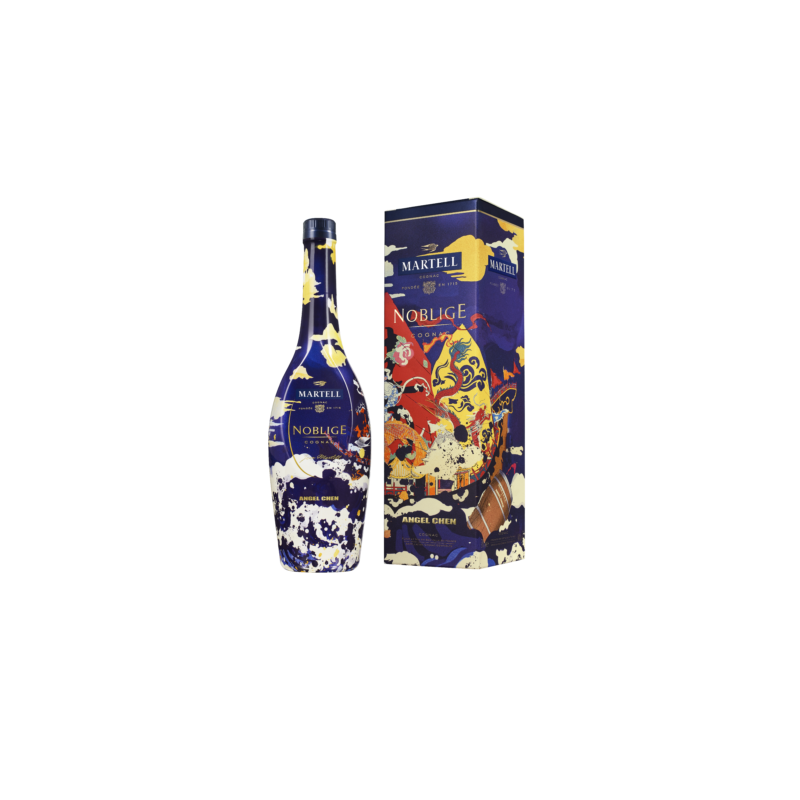  
Noblige - Angel Chen Limited Edition Cognac Martell
Martell, the iconic French brand and the oldest of the great cognac houses, has teamed up with Chinese fashion designer Angel Chen who has developed a style that blends traditional Chinese motifs with modern Western aesthetics to create this limited edition of the iconic NOBLIGE.
Description
"For me, the House of Martell has been built on a foundation of tradition, but it remains open to the dynamism of the contemporary world. This inspired my design for Martell Noblige," she says.

Angel Chen revisits Martell Noblige in an illustrated fresco tracing the journey of a dragon boat on the open sea.

The graphic design, which dresses the bottle of Martell Noblige in red, yellow and blue, is a reference to Martell's first expeditions to China in 1858, and the meeting of East and West.