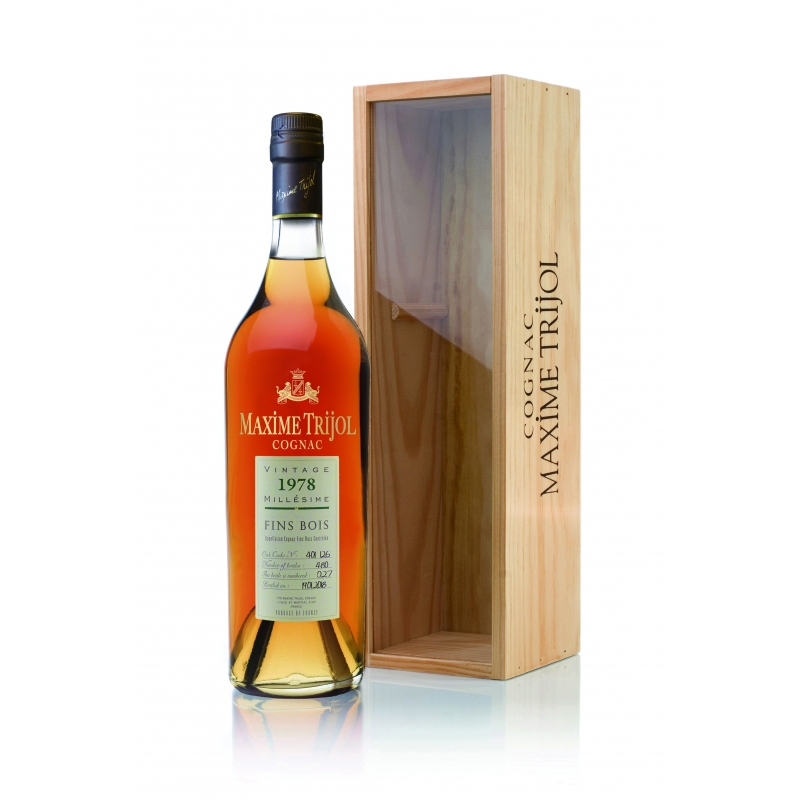  
1978 Fins Bois Cognac Maxime Trijol
Cognac Maxime Trijol Vintage 1978 Fins Bois
Description
TASTING COMMENTS
Golden with shades orange. Superb limpidity. Spectacular viscosity emphasized by the persistence of the legs.  
1st Nose: Stunning intensity with notes of fruity marmalade, candied quince and vanilla.
2nd Nose: Light oakiness with a delicate rancio undertone.
A lenient attack with some minor spiciness followed by an upholstered oakiness balanced with notes of fruit and vanilla. The climax is enduring with a slight aridity, which adds some well-proportioned strength to the equation.
A superbly aged Fins Bois, which will, no doubt, delight both cognac and cigar enthusiasts.