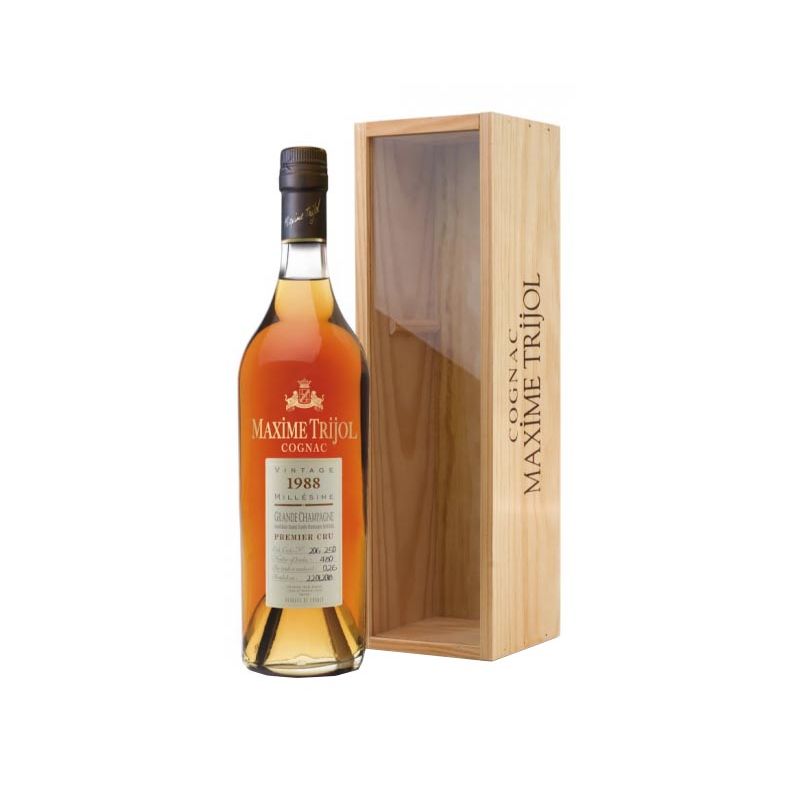  
1988 Grande Champagne Cognac Maxime Trijol
Cognac Maxime Trijol Vintage 1988 Grande Champagne
Description
TASTING COMMENTS
Aged gold with coppery tinges. Perfect limpidity. Gorgeous viscosity emphasized by the persistence of the legs.
1st nose: A beautiful, gradually intensifying aroma with promises of greasiness showing off jammy notes of plum with vanilla and cinnamon touches.
2nd nose: Suede oakiness from which emerges a lovely rancio, marvelously balanced.
A creamy attack with an ample, round personality. Exquisite harmony between the floral, fruity and spicy notes. The finale is neat and long-lasting.
Will please cognac enthusiasts who can appreciate the profound complexity of old eaux-de-vie de Cognac.