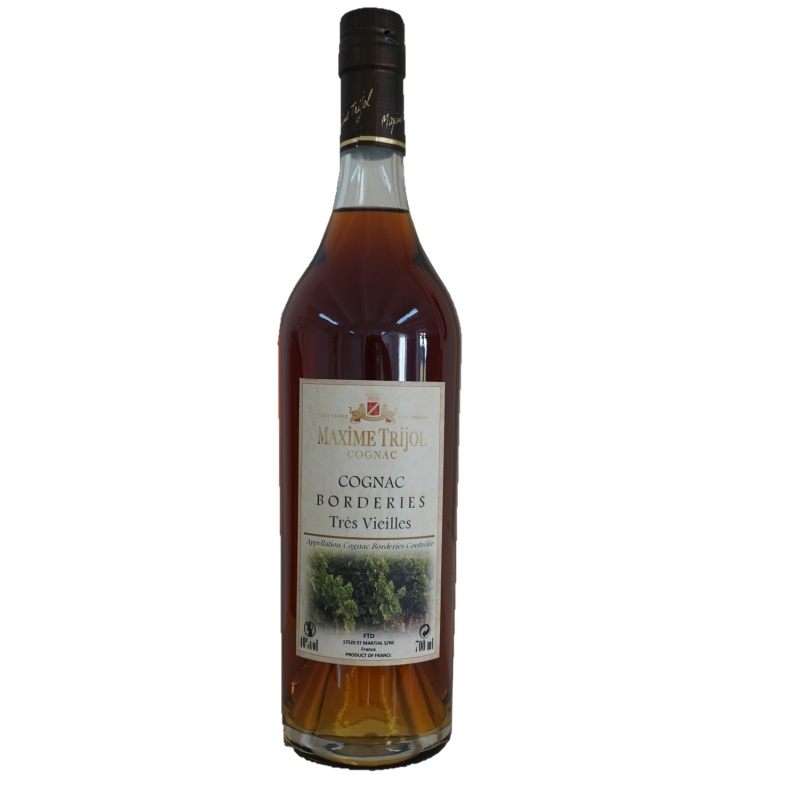  
Borderies Very Old Cognac Maxime Trijol
Cognac Maxime Trijol Borderies Very Old Limited Edition
Description
TASTING NOTES
The nose is delicate.
The amount is flexible with complex aromatic notes.
First of all, floral notes (irises and violet). Then spicy notes (vanilla of melted wood) with leather notes.
Rancio suave and delicate. The attack is flexible. The Aromatic Notes are round (floral and fruity). The evolution is delicate with a pastry note (Crème brûlée).
A beautiful product that presents a nobility of Borderies. It is seductive and rich in flavors. We can discover typical and specific flavors of this "cru" aged with tact and wisdom.