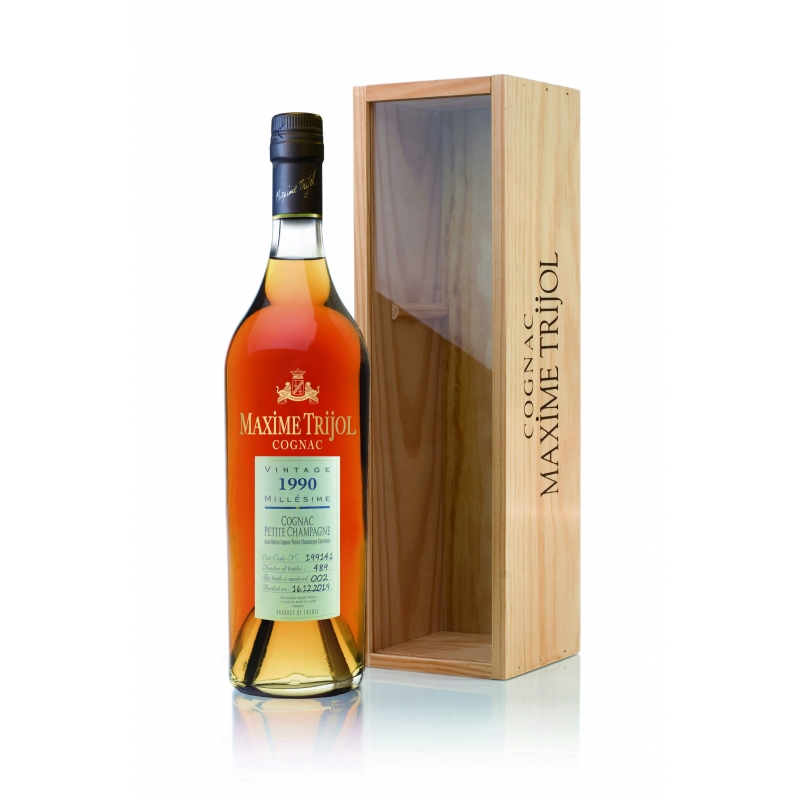  
1990 Petite Champagne Cognac Maxime Trijol
Cognac Maxime Trijol Petite Champagne Millésime 1990
Description
TASTING NOTES

Golden yellow/old gold colour with orange sheen. Vicosity sustained by distinct tears.

Rising, with a delicate freshness of mint accompanied by notes of fresh and candied fruit and a hint of vanilla. A delicate woodiness and rancio contribute to the aromatic finesse typical of brandies from Champagne. This ensemble is distinguished by its elegance and balance.

Soft and supple attack, the aromatic complexity is faithful to the nose,

Amplitude fades on a long finish confirming this elegance, roundness and subtlety characteristic of Small and Large Champagnes.

To be drunk dry at around 20°C.