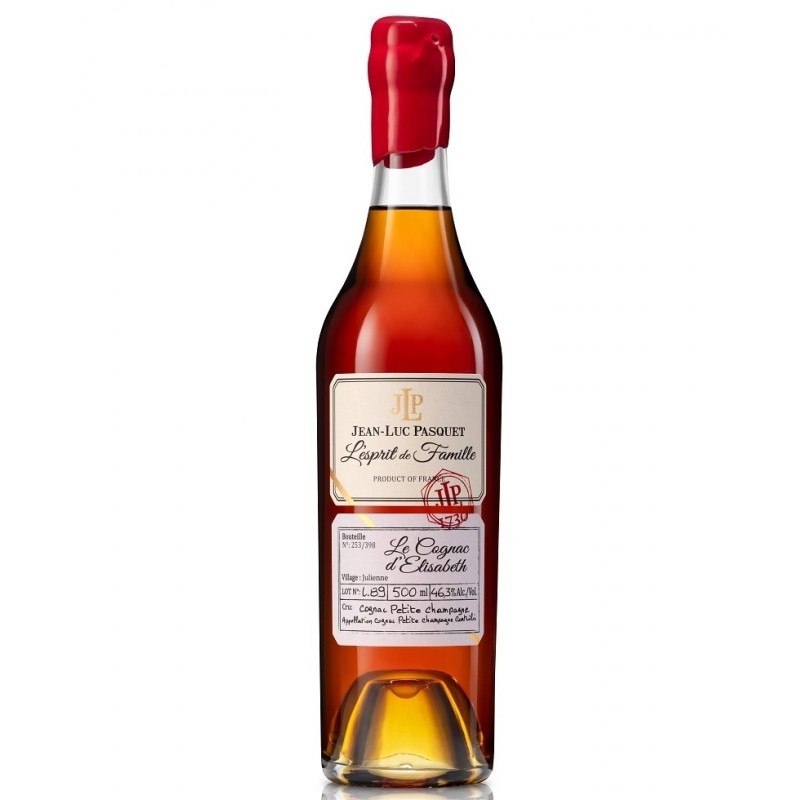  
Cognac Pasquet "L'Esprit de Famille" - ELISABETH
Cognac Jean Luc Pasquet Esprit de Famille - Le Cognac d'Elisabeth - 500 ml - 46.3°

This Cognac d'Elisabeth, produced at the end of the 1980s in Petite Champagne, the second growth of cognac, was distilled and matured by Elisabeth Belenfant, a winegrower and distiller in the commune of Julienne.

A Limited Edition of only 398 bottles !


Description
Cognac Jean Luc Pasquet Esprit de Famille - Le Cognac d'Elisabeth

Tasting :

Colour : amber
Nose: tropical fruits, redcurrant, strawberry, roasted notes, acacia honey.
Palate: beeswax, strawberry, lemon balm, quince, Charentais rancio, long finish.