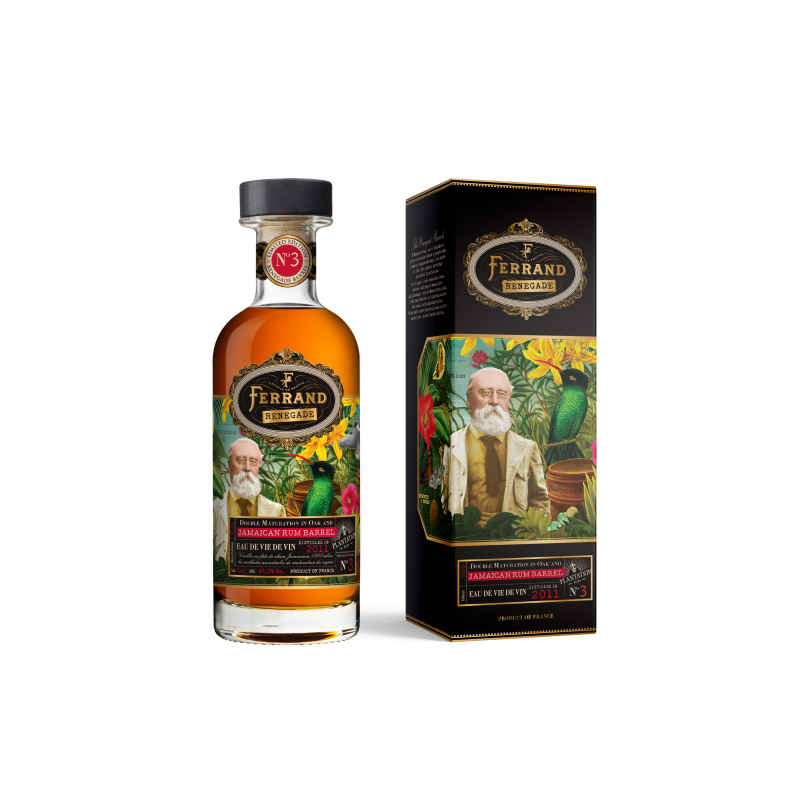  
Renegade N°3 Rhum Barrel House Pierre Ferrand
Limited Edition !
Wine brandy made from Cognac from the Grande Champagne region, distilled in 2011, aged for 9 years in French oak barrels and then 1 year in American oak barrels containing Jamaican rum HJC 1996.
Description
Nose : Intense and fruity on orange, guava and cape gooseberry, accompanied by pastry notes of almond and vanilla with a floral touch of honeysuckles.
Taste : With the same fruity profile of the nose, some notes of quince paste, peach and tangerine with a spicy touch of nutmeg and cinnamon.
Finish : Long and suave with lemongrass, pepper and licorice, a touch of coffee and a minty feel.