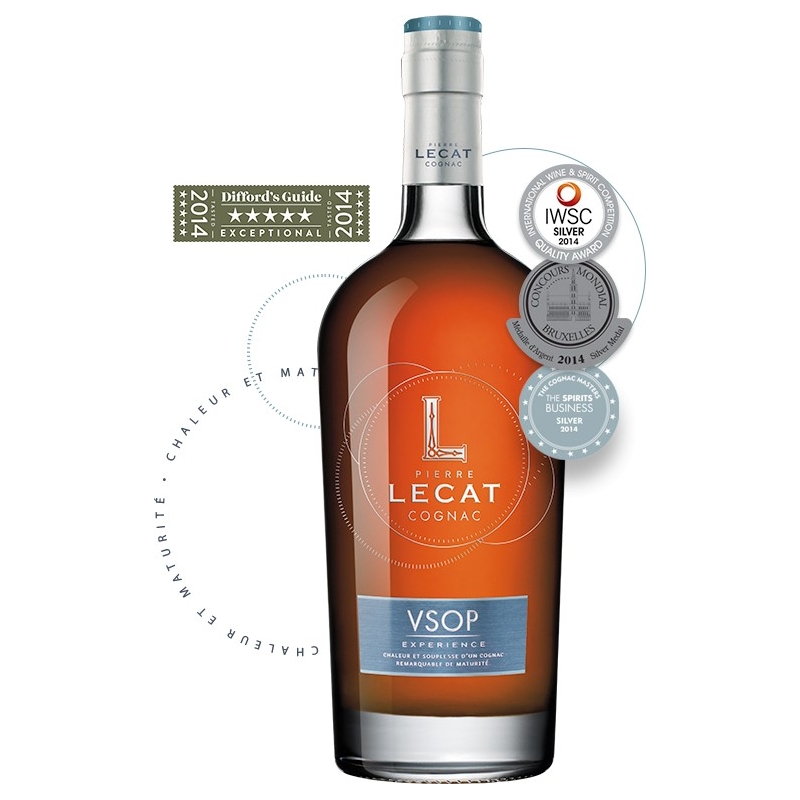  
VSOP Experience Cognac Lecat
Cognac Pierre Lecat : VSOP Experience
WARMTH AND MATURITY
Description
WARMTH AND MATURITY
DESCRIPTION :
Remarquable amber and golden colour. Brilliant hue.
NOSE :
Attractive sweet smell. Noticeable vanilla oak aroma.
Flowery scents: rose and violet.
Fruity: apricot jam and orange marmelade.
Delicate touches of port wine and hazel nut.
Liquorice in the finish.
PALATE :
Very mellow on the palate. Good equilibrium between taste and aroma. Warm and long finish during several minutes. Already very matured.