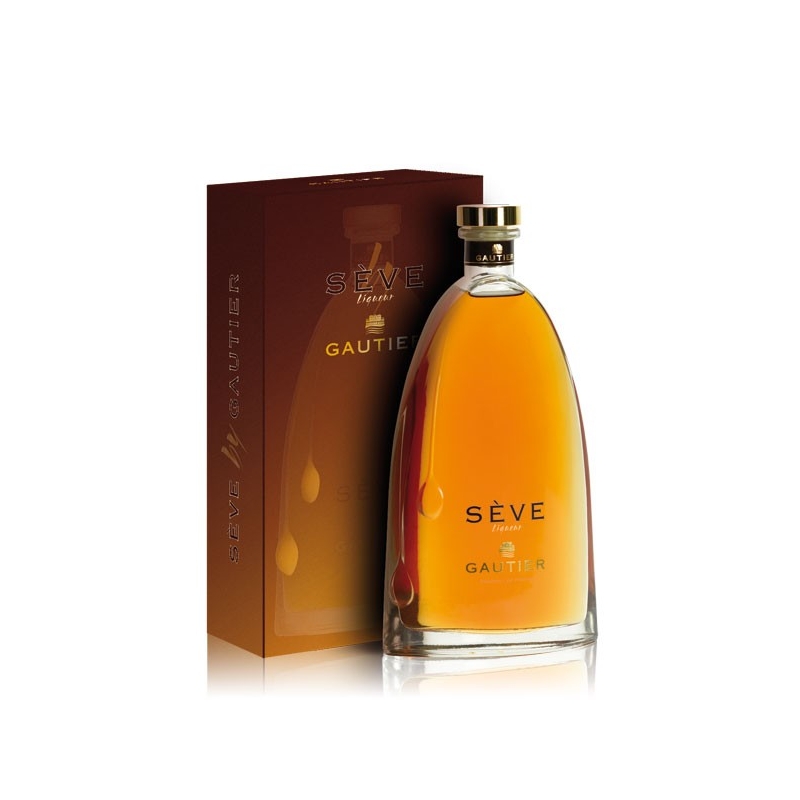  
Sève by Gautier
Sève by Gautier :
The Cellar Master of Maison Gautier has selected the finest blends from the Fine Champagne area which, combined with a consummate blend of plant extracts, give a powerful liqueur with a delicate and harmonious vanilla flavour...
Description
Sève by Gautier :
To enhance its unmistakably strong character, the liqueur is left to mature for a few in wooden barrels.
TASTING NOTES
A nose of spicy, mellow fragrances marked by vanilla and delicate floral touches. The roundness and mellowness on the palate perfectly match the powerfulness of the Cognac.
Served neat, on the rocks or in a cocktail, Sève by Gautier can be enjoyed as an aperitif or as an after-dinner drink.
MEDALS
Bronze Medal, International Wine & Spirit Competition, UK, 2011
Silver Medal, Concours Mondial de Bruxelles, Belgium, 2009