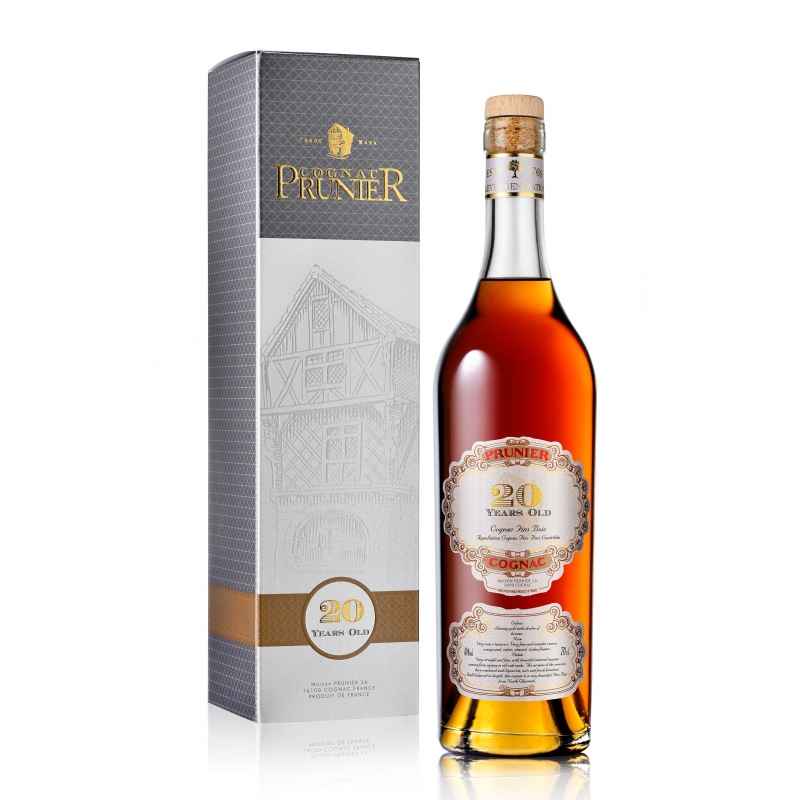  
20 Years Old Cognac Prunier
Prunier ages stocks reserved for this quality and prepares regularly new blends of approximately 2500 bottles each time...
Description
During the XIXth century and uptil the 30s, vintages were an important part of the cognac trade.  It is still possible to find old vintages coming from the House of Prunier in certain auction sales.In 1986 we decided to renew with this tradition and as we had cognacs which had been aged in cellars controlled by the Excise Authorities, we were able to prove the age of these cognacs.So 20 year old is a revival from the past respecting the old traditions.  Aged in damp cellars we let the cognac reduce naturally their alcoholic strength.  When you leave nature to do its work you are always rewarded.
Colour
Pale gold, bright with an orangey touch.
 
Nose
The nose is rich and the structure is distinguished giving signs of the origins of a chalky soil. Aromas of fresh hazelnuts, butter, almonds, gingerbread and Santal wood.
 
Mouth
The mouth is mellow, long and full.  This cognac has been distilled with light 'lies'.  Final woody impressions with the same aromas as to the nose together with bitter chocolate, leather and honey.