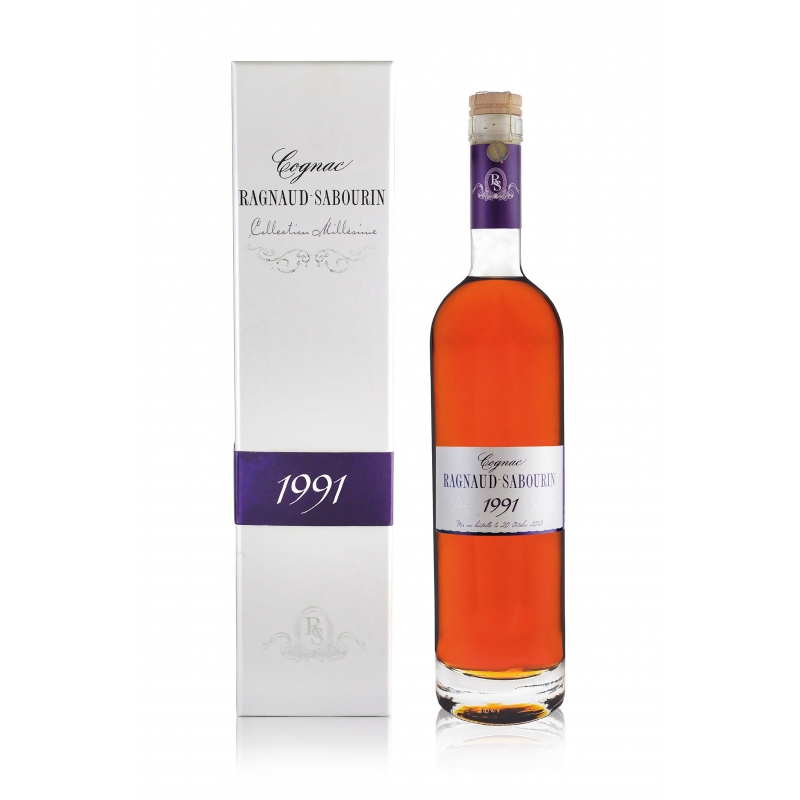  
Vintage 1991 Cognac Ragnaud Sabourin
Vintage 1991 Cognac Ragnaud Sabourin - Grande Champagne
Very limited quantity! Available on April 15th 2021 !

1991 was a year marked by a wave of frost without precedent for 30 years, where more than 2/3 of the harvest was destroyed...

In addition to the rarity of this vintage, the qualities of this cognac are extraordinary!
Description
NOSE: Marked by a minty and persistent note. Vanilla, cloves, candied fruit, quince and prune, slightly woody.

PALATE: A hint of liquorice, spices and candied fruit.

A persistent rancio finish!