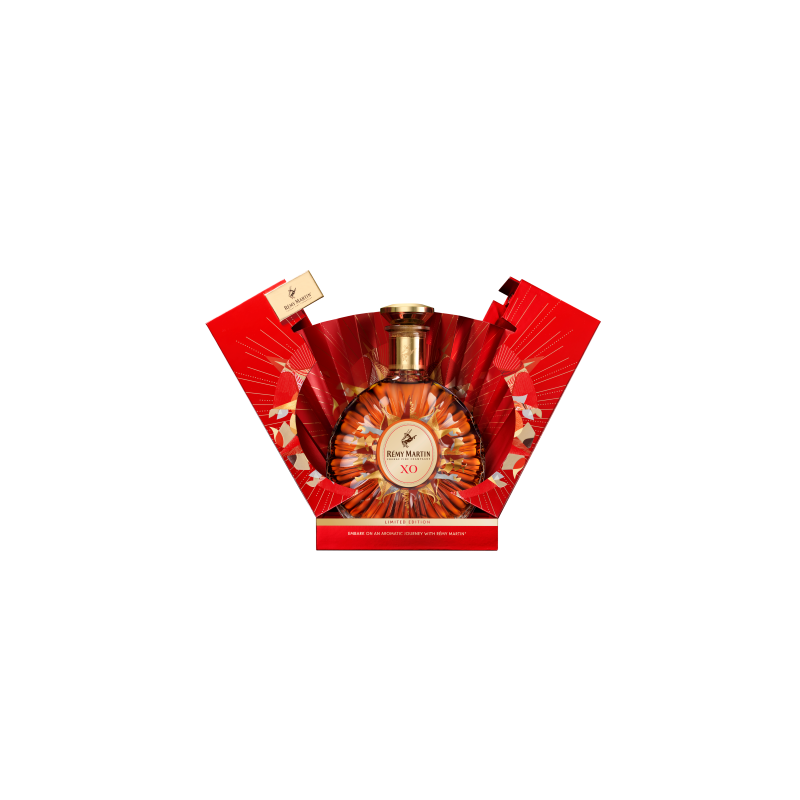  
XO Gift Collection Limited Edition Cognac Rémy Martin
The emblematic XO decanter from the House of Rémy Martin, in a LIMITED EDITION, presented in a magnificent, innovative box that opens to form a fan-shaped structure with shimmering colours.
Revel in the exquisite pleasure of its infinite richness. A myriad of floral, fruit and spice aromas.
A velvety texture and a superb density, for an exceptional mellowness.
Description
Tasting notes :
Colour: flaming mahogany
Nose and palate: Floral notes: heady hints of white flowers such as jasmine and iris Fruity notes: ripe late summer fruit - juicy plums, ripe figs, candied oranges Oak ageing: cinnamon and freshly grated hazelnuts
Texture: velvety Finish: velvety, rich and persistent