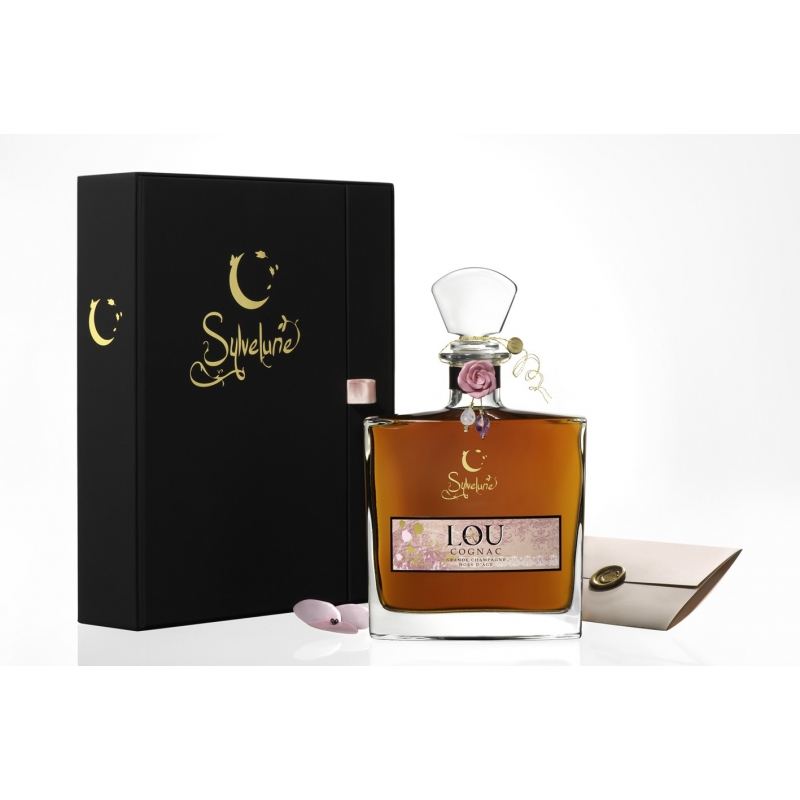  
Lou - Cognac Sylvelune
With this LOU cognac, Hors d'Age from the Grande Champagne region, you will succumb to the voluptuousness of the fragrances!
Very limited edition ! 1000 copies in the world!
Let yourself be charmed!
Description
A beautiful deep brown colour with a brilliant sheen.
An intense and delicate first nose, with floral and vanilla notes mixed with liquorice fragrances.
The palate is frank and surprising, quite suave, with a touch of exotic wood on the finish.
The years of ageing in casks give this Cognac roundness and delicacy with all the length in the mouth of brandies from the Grande Champagne region.
Nature is dressed in its most beautiful scents and leaves us wondering...