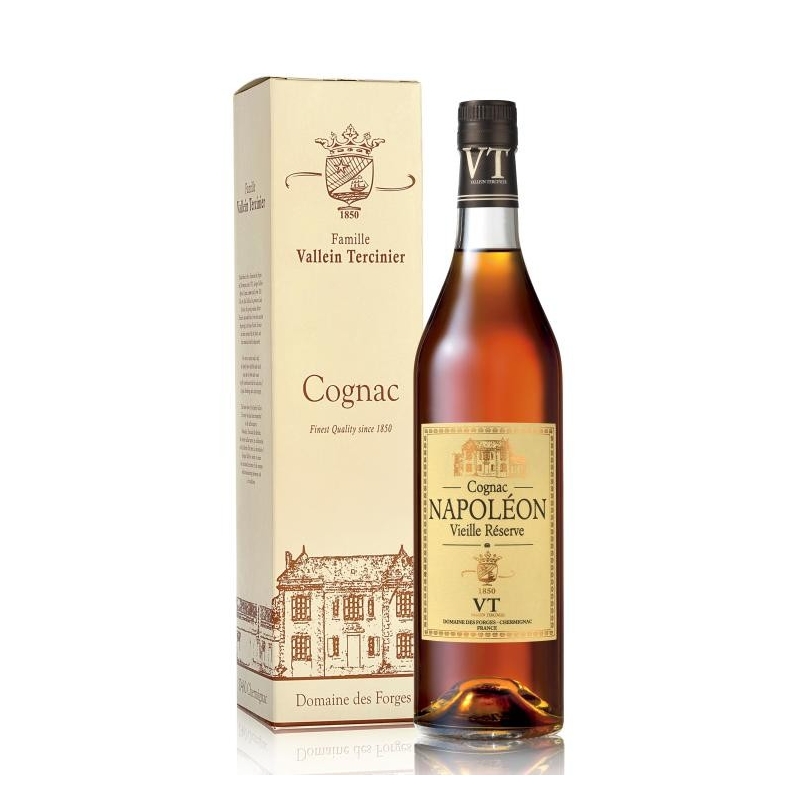  
Napoleon Vieille Reserve Cognac Vallein Tercinier
In nose, the Napoleon Vieille Reserve Cognac rocks from the tonus of young eau-de-vie and the roundness of the long ageing ones with vanilla & limeblossom hints.
Description
In mouth it is not very spicy and tannic, it is light with jam and marmalade hints.
Growing areas
Cognac blend with Grande Champagne, Petite Champagne and Fins Bois
Ageing
15 years old for the youngest Cognac of this blend.