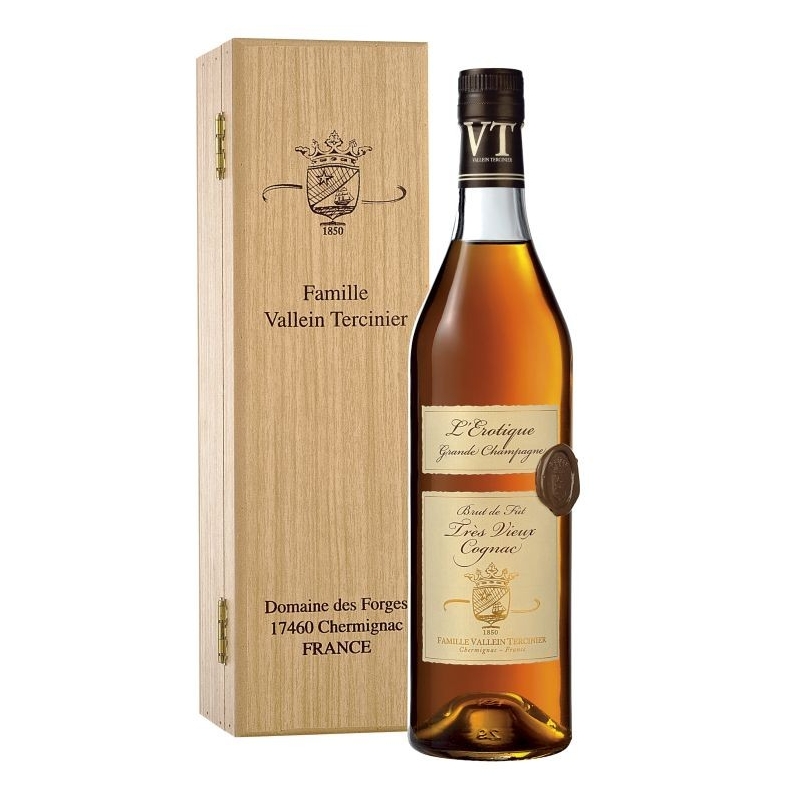  
L'Erotique Lot 69 Grande Champagne Cognac Vallein Tercinier
Cognac Famille Vallein Tercinier L'Erotique Lot 69 Grande Champagne Brut de Fût
In wooden box
Description
"This is another marvellous old Cognac
by Famille Vallein Tercinier."
90/100 Serge Valentin - Whiskyfun
L'Érotique was born in 1969. It offers olfactory tumults blending ginger, cinnamon, vanilla, liquorice and Sichuan pepper perfumes.
Long, round and sweet in mouth, this Cognac offers scents of roasted coffee and chocolate.
It is only a moment of pleasure!
Growing areas
Grande Champagne Lot n°69.
Ageing
Continue to age in oak casks in our cellar, bottled with order.
Slowly reduced. Light filtration at ambient temperature.