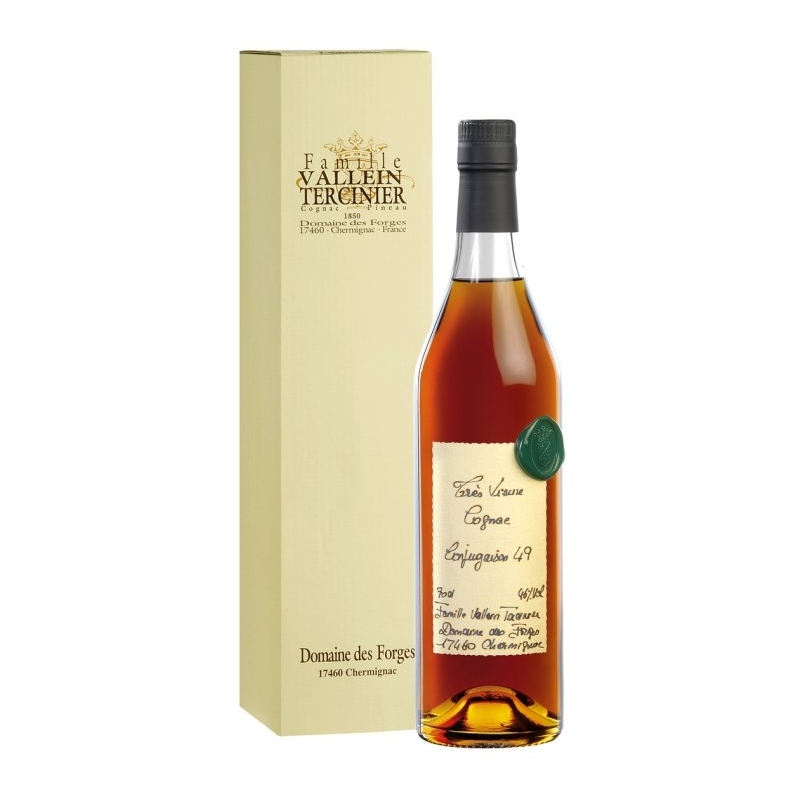  
Conjugaison 49 Grande Champagne Cognac Vallein Tercinier
Cognac Vallein Tercinier Conjugaison 49 Grande Champagne 1922 & 1949 Brut de Fût
Conjugaison 49 is a happy mariage between two exceptional Grande Champagne from 1949 and 1922..
Description
" The complexity is totally amazing ! "
90/100 Serge Valentin - WhiskyFun
The nose discloses ginger, cigar box, chocolate and forest fl oor aromas.
The length in mouth is remarkable. Freshness, guava, violet and menthol savours come through..
43.2% vol. 70cl 
Growing areas
Grande Champagne Lots n° 49 & 22.
Ageing
90 and 63 years old in oaks. Bottled in 2013
Slow reduction with a light filtration at ambient temperature.