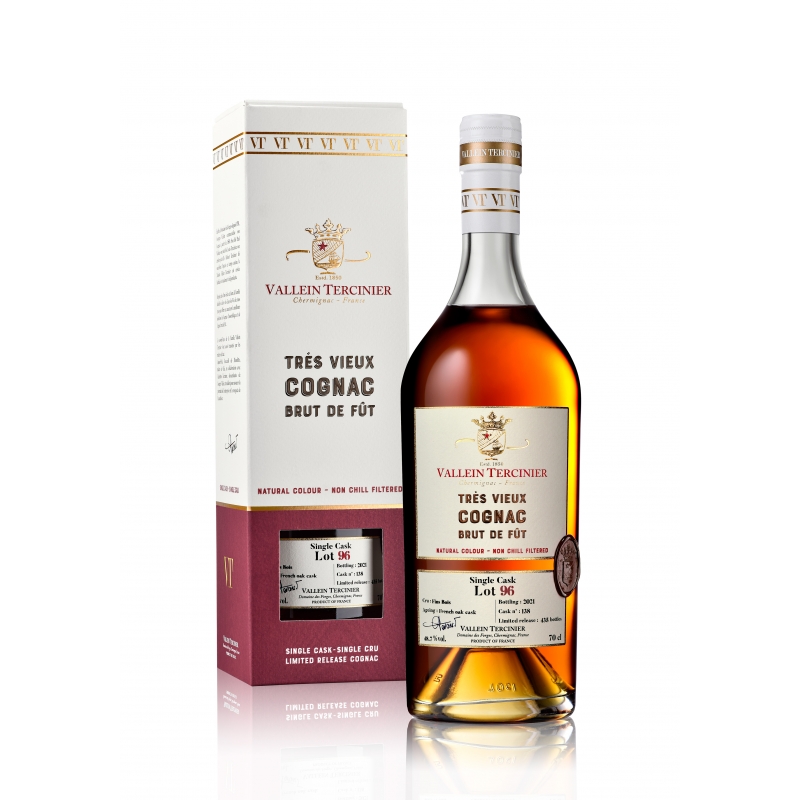  
Lot 30 Petite Champagne Cognac Vallein Tercinier
This rare and exceptional Cognac has been patiently aged in oak barrels for decades in our cellars, before being carefully stored in demijohns.
Description
Testing note
On the nose, amazing "rancio", specificity of very old Cognacs, accompanied by strong liquorice notes.
Gourmet palate of candied prunes and dried grapes, followed by a superb length of candied fruits, coffee, and cigar box at the end.