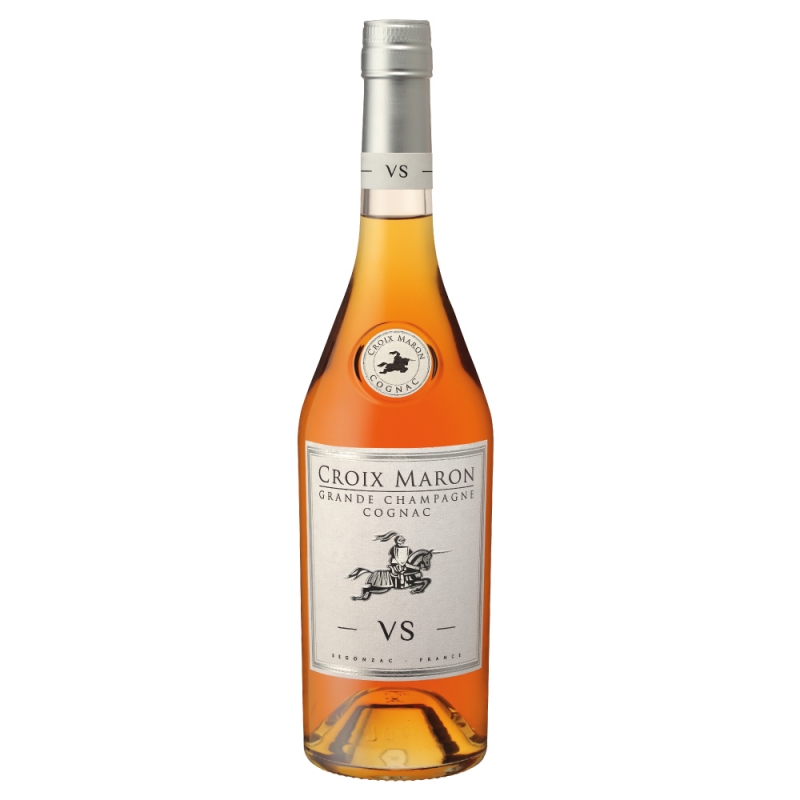  
VS - Grande Champagne - Cognac de la Croix Maron
VS Cognac de la Croix Maron - Grande Champagne
A young Cognac full of vigour, it knows how to remain both harmonious and powerful.
Description
Tasting notes :

Colour: golden yellow

Nose: intense aromas of vine flowers and citrus fruits. It is a fruity and floral Cognac with light woody notes.

Palate: fine, full and light attack.

Tasting age : 2 to 4 years

Our tasting suggestions: In cocktails, Long-Drink or frosted.