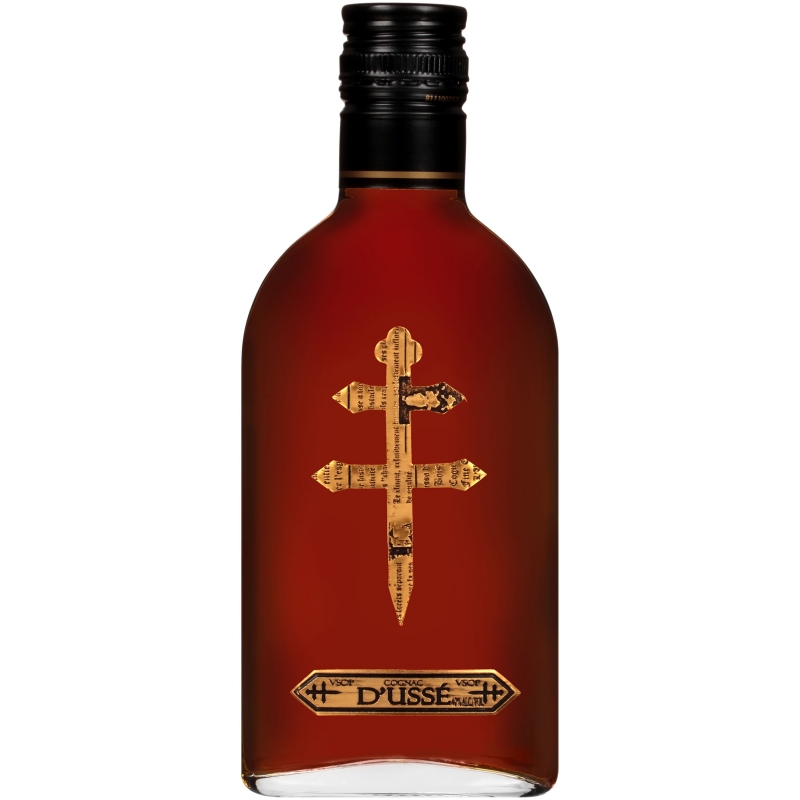  
VSOP 20cl Cognac D'Ussé
D'Ussé Cognac is enjoyed buy many Hip-hop artists and rappers.
Rap artist Jay-Z has been associated with Cognac d'Ussé from "Chateau de Cognac". Are your tastes the same?
Buy a bottle of Cognac d'Ussé today and have it delivered to your home.
Description
Naturally aged at least four and a half years in the cellars of France's Château de Cognac, D'USSÉ™ VSOP Cognac emerges as a bold, full-bodied blend that arouses the palate.
On the nose, it reveals a powerful bouquet, rich in woody notes that are layered with touches of cinnamon and floral notes.
Distinctively and unexpectedly smooth, with each taste, you savor hints of spices, almond and cinnamon.
Subtle accents of honey and dried fruits are the finale.