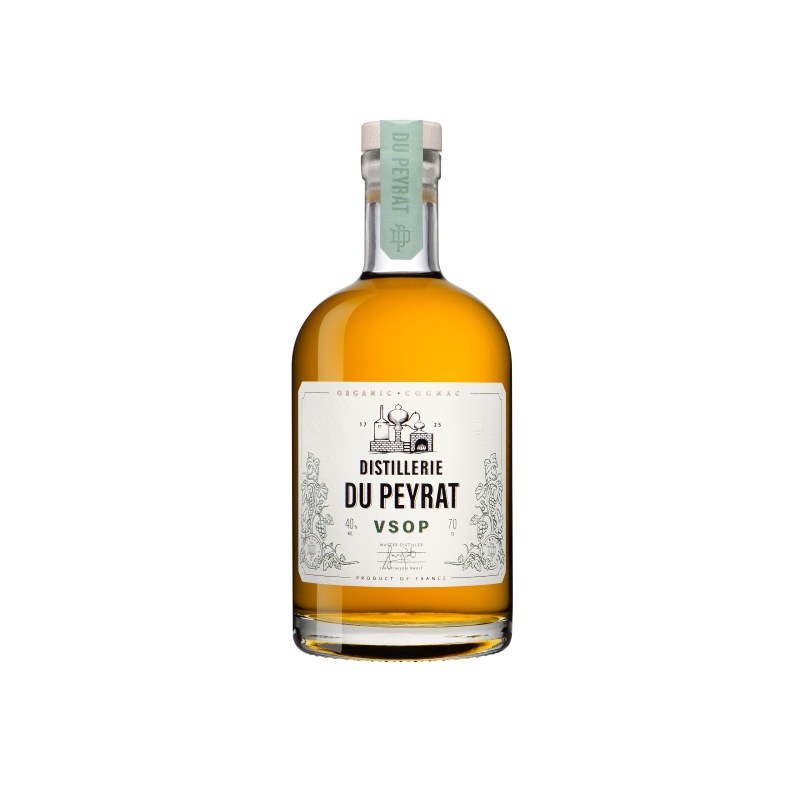  
Organic VSOP Distillerie Du Peyrat
Organic VSOP Distillerie Du Peyrat - 40° 70 cl

A minimum of 7 years old.
Our vineyard being located in the Fins Bois production area, a few kilometers from Grande Champagne, this VSOP RARE Bio actually benefits from two terroirs.
The result is a subtle and fruity VSOP

Certified  Organic by the USDA  & ECOCERT
Description
You can enjoy this VSOP in different ways: pure, on the rocks, perhaps with a blender or as a delicious component in a cocktail
Tasting Notes : 
Generous with aromas of vanilla, plum and apricot.
Palate: Entrance tightly structured around a core of acidity.
The mid-palate displays a tight, lean and semi-dry taste profile, but at the same time tough, prune, cinnamon, cloves and vanilla. The oak stands out with its elegant and distinguished finish