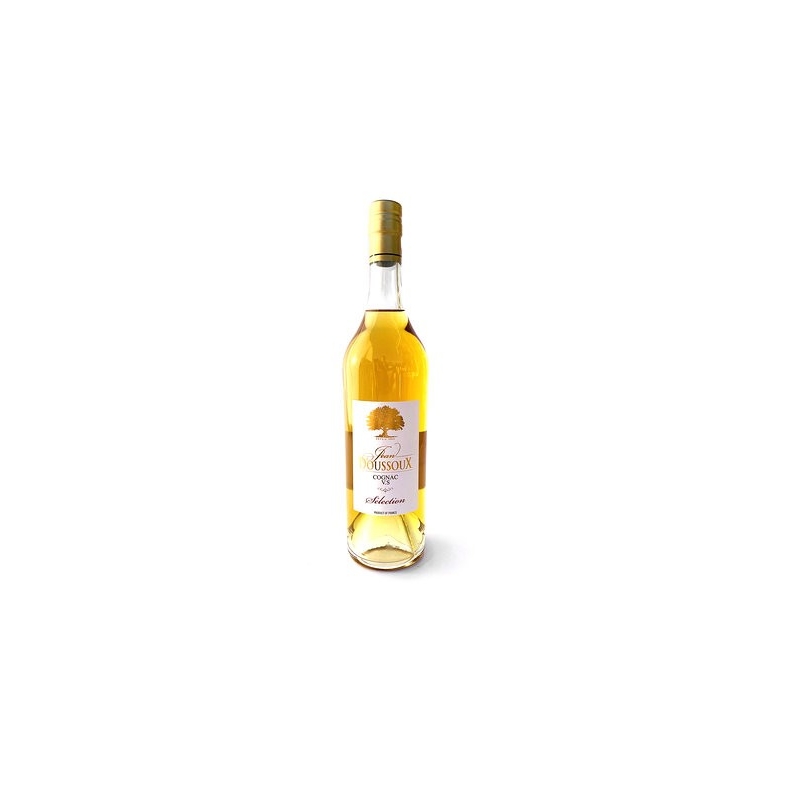  
VS Sélection Cognac Jean Doussoux Domaine du Chêne
This young cognac, from the Bons Bois region, is made from Ugni Blanc grapes and aged in oak barrels.
Ideal for your cocktails and long drinks!
Description
Tasting Notes:
An intense golden yellow color with blond caramel highlights that will put your cocktails on point.
An expressive nose marked by aromas of white fruits, williams pear and plum testifies to the youth of the brandy and combines with milky notes to offer us a round and opulent aspect.
On the palate, it is ample and voluminous and retranscribes the aromas felt on the nose, the pear supported by a sensation of almost soapy roundness, its warm feeling and its power testify to the youth and ardor of this cognac.