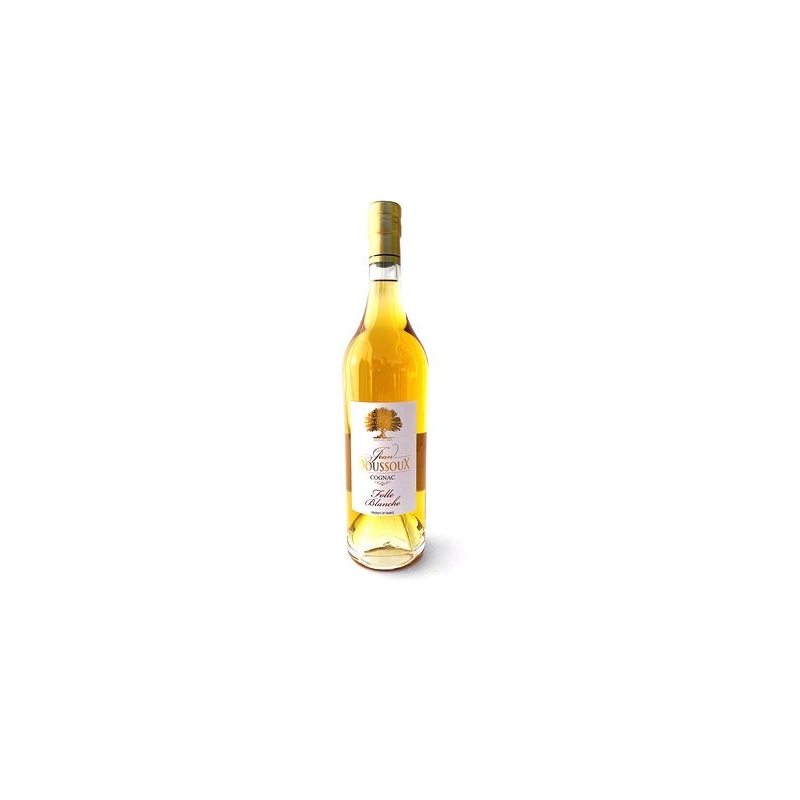  
Folle Blanche Cognac Jean Doussoux Domaine du Chêne
A Cognac from the Bons Bois terroir, with Folle Blanche grapes, aged in oak barrels
Originally from the west of France, the Folle Blanche grape variety was used to make Cognac and Armagnac eaux-de-vies as early as the 17th century and was renowned for its finesse and fragrant nose.
Replaced by Ugni Blanc following the phylloxera invasion, Folle Blanche is now grown in small quantities.
Description
Tasting notes:
A bright yellow gold color with golden highlights, not so white as the Folle!
A discreet nose at first sight but aeration reveals it, floral aromas, yellow fruits punctuated with vanilla, a sweet and crunchy madness.
The mouth, full of youth, combines freshness and greediness with a perfume of apricot and jasmine underlined by a light woody taste that highlights the purity and elegance of this cognac.
Food and wine pairing : Tartar of scampi, pink grapefruit vinaigrette