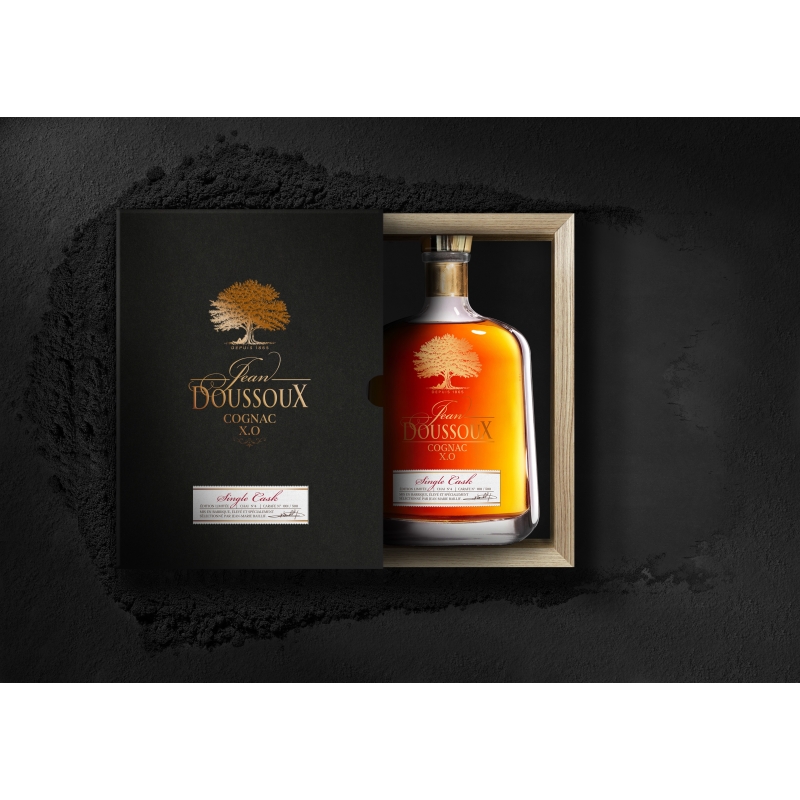  
XO Single Cask N° 89 DecanterCognac Jean Doussoux Domaine du Chêne
XO Single Cask N° 89 Limited Edition Cognac Jean Doussoux Domaine du Chêne

Presentation Decanter and Wooden Box !

World Cognac Awards 2020 : World's Best Cognac
Description
XO Single Cask N° 89 Limited Edition Cognac Jean Doussoux Domaine du Chêne
This Cognac XO Single Cask shows all the complexity that a spirits can have.
A deep dress with a copper reflection, it offers a complex and generous nose with roundness. When he opens we can recognize characteristics of some spirits. The powerful and fresh mouth as a starter leaves small gradually appear all the richness of its taste palette mixing leather, wood, spices. The aftertaste lets us realize the age of this XO and the time spent in oak barrels while keeping this greedy aspect which makes us want to live again this taste epic.