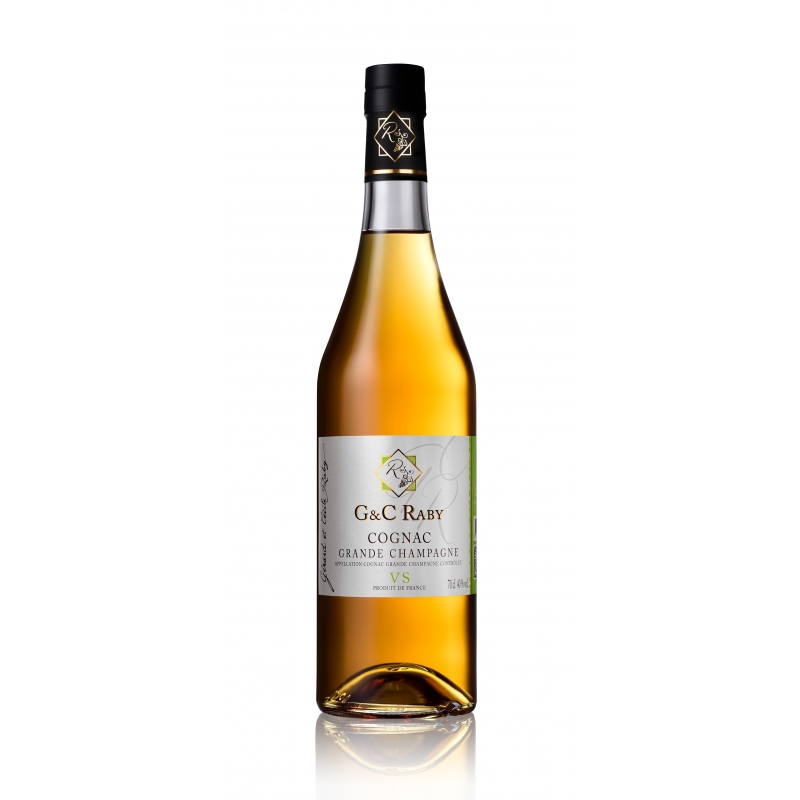  
VS Cognac G et C Raby
VS Cognac G et C Raby - Grande Champagne

The youngest eau-de-vie of this VS aged 4 years in oak casks and is joined to another Cognac aged 8 years.
Description
Straw yellow, it is clear and brilliant.
On the nose, it is perfumed with a smell of vine flower, linden, spicy notes, almond and pear.
On the palate, we find a spicy note, a touch of vanilla and lingering on the palate.
Ideal for making cocktails or to taste hit.