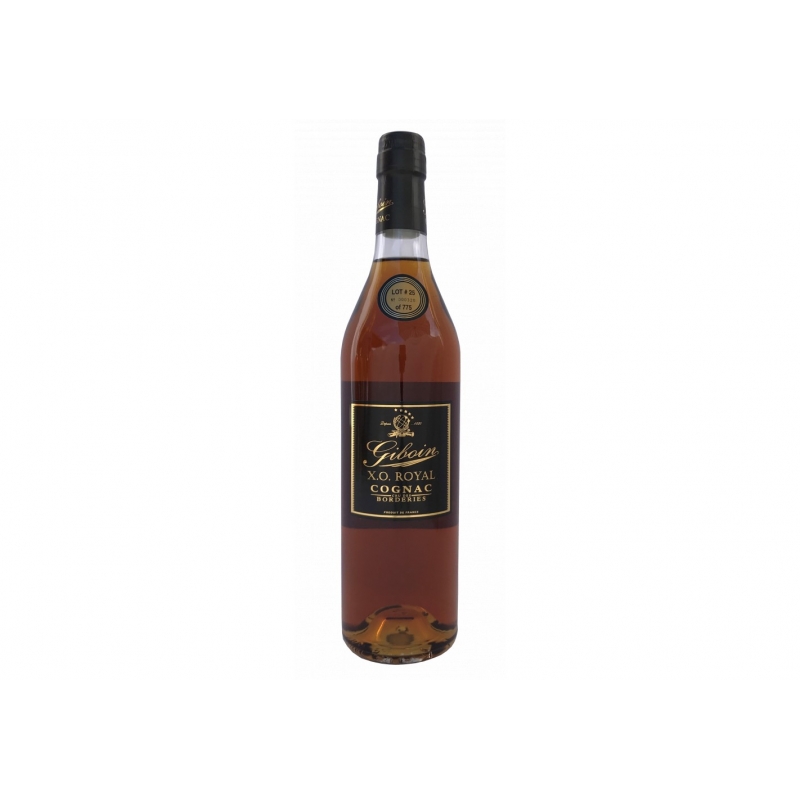  
XO Royal Cognac Giboin
XO Royal Cognac Giboin
A mix of being distilled with its own and added lees, this is a beautifully balanced Cognac. Uniquely blended with the home's oldest eaux-de-vie, starting from 1962 it is a rare 'tri-generational- Cognac. An intriguing palate, it is a Cognac that every connoisseur will find undeniably endearing.
Description
Eye: 
Rich mahogany, complimented by soft amber hues to create a beautiful balance.
Nose: 
Delicate floral notes, with a hint of subtle spice.
Palate: 
A rich sherry-style, with compliments of dried fruits, roasted almonds, dark chocolate, black tea, rich oak and nutmeg. A dense, spicy finish that lingers.