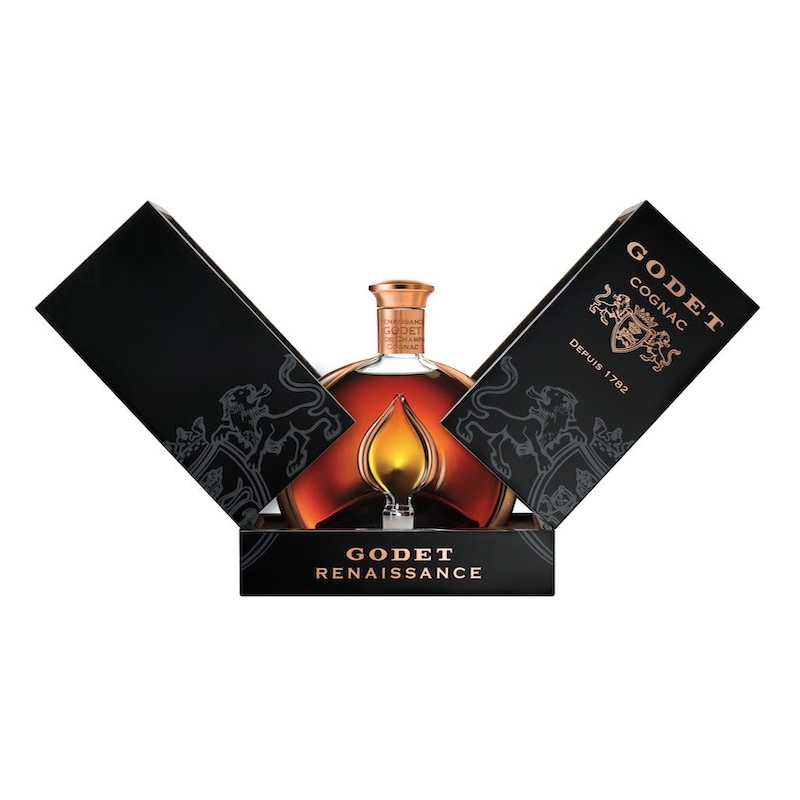  
Renaissance Grande Champagne Cognac Godet
Renaissance Grande Champagne Cognac Godet
Cognac Paradis from 70 to 170 years of aging.
Saved from war thanks to a winery under walled land during the occupation.
Blending: 1er Cru Grande Champagne
Description
Tasting Note :
A vampirising nose, perfumed with Russian leather, honey from the Alps and prickly pears, offers an extraordinary tasting.
A rare drink because it is complex, the art of blending is unparalleled.
A bottle that proves that cognac flourishes over time.