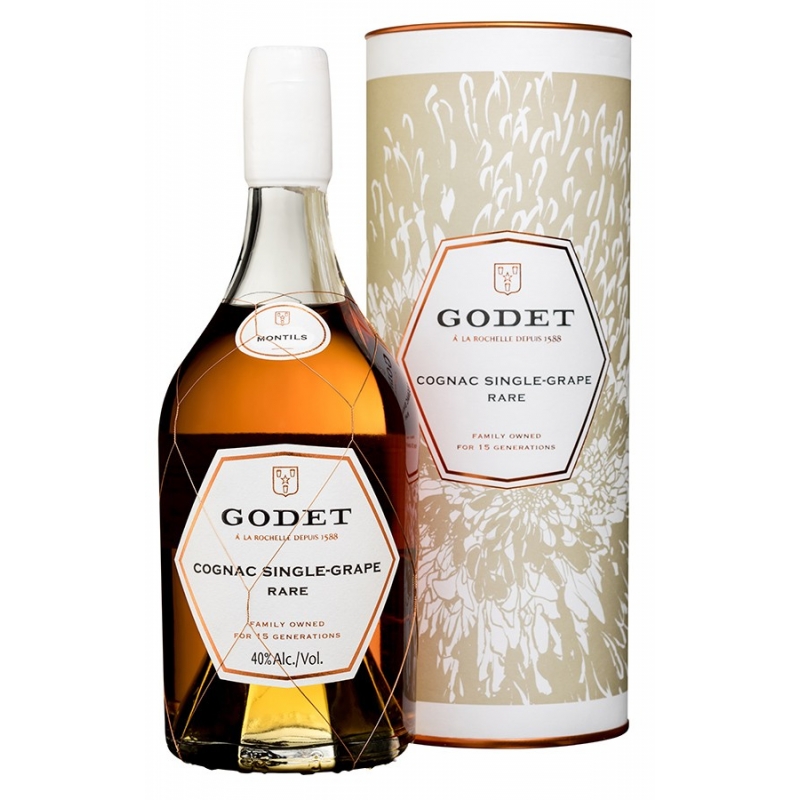  
Single Grape Montils Cognac Godet
Single Grape Montils Cognac Godet
Single-cru! rare cognacs from 10 to 20 years old
Montils, Colombard and Folle Blanche are ancestral grape varieties of cognac.
These varietals, either very sensitive to phylloxera or not sufficiently productive, failed to disappear completely during the 19th century.
Description
Philosophy:
It is the fruit of the distillation of this wine that gave birth to Brandwijn, a word of Dutch origin which means "burned wine", ancestor of cognac.
The Godet family has dedicated part of its efforts since 1980 to promoting these alternative grape varieties which show a very different face from other cognacs, produced 99% with Ugni Blanc.