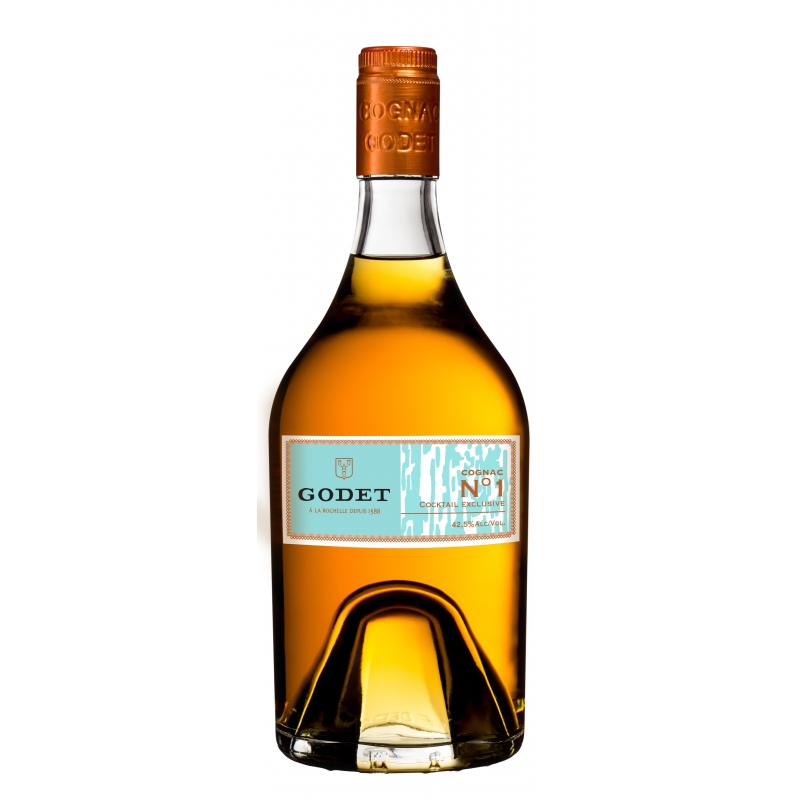  
N°1 VS Mixology Cognac Godet
N°1 VS Cognac Godet
Robust and versatile, this 42.5% VS has aged 3 years in old oak barrels.
Blend: Fine Wood, Good Wood
A cognac for cocktail lovers!
Description
Tasting Note :
Very clear nose with melted aromas of vanilla and leather.
A mouth with herbaceous notes.
A persistence in the mouth all in length and intensity, without ever being heavy.
A cognac for mixologists or adventurers only.
Production
A modern distillation curve to extract only the aerial part of the wine.
Gentle aging so as not to weigh down the brandy and less pronounced alcohol reduction to allow the alcohol to assert itself.