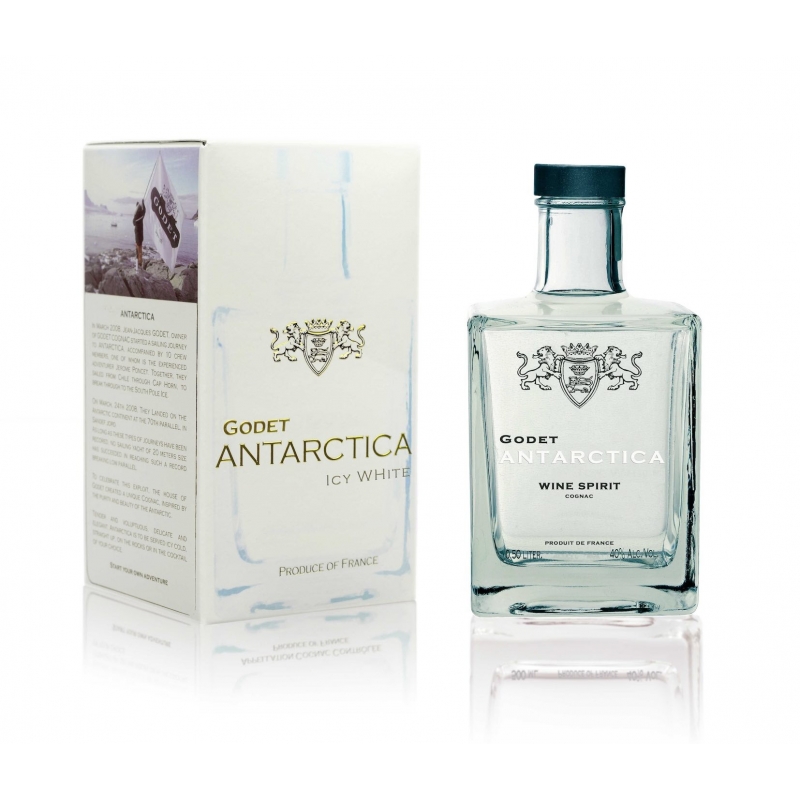  
Antartica Icy White Cognac Godet
Antartica Icy White Cognac Godet
Quality : Oak aged Eau de Vie
Aging : Aged in our 100 years old oak casks. Without any tanin.
Tender and voluptuous, delicate and elegant, it is of a freezing originality.
Description
Tasting Note : 
Well-balanced with deliciously fruited and spice notes. Served chilled.
Nose
Floral, hints of caramel sweetness, chamomile, a hint of juniper, some dried apricot.
Palate
Good sweetness, dried fruits, a little chamomile again, sultana and orange blossom.
Finish
Full, spicy and juniper-rich.
Cocktail idea :
Lazy Dog : 1 dose Antarctica, ½ dose Mexican lime juice, ¼ dose triple sec, 2 drops bitter, shake well & serve in a martini glass