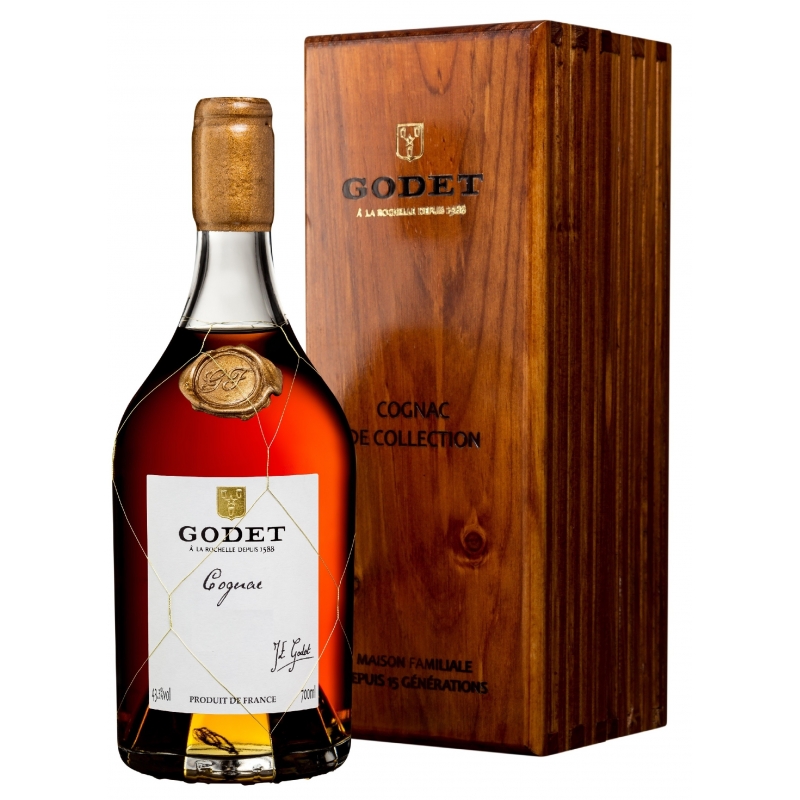  
Vintage 2003 Grande Champagne Cognac Godet
Vintage 2003 Grande Champagne Cognac Godet
Vintage cognacs still maturing in barrels and "dame jeanne".
Going from 1800 to today.
Bottled only on request and by hand.
Description
From 1814 to the present day, vintage vintages or vintage cognacs are the memory of our family's history and adventures. They tell the story of our families, our stills, our wars and our France.

In 1848, when the July monarchy was on its way to Paris, Godet Augustin blended a Cognac that we will savour tomorrow.
In 1922 and 1928, when prohibition was raging in the United States Godet provided anyone who dared to be an outlaw with excellent cognacs from La Rochelle.
In other words, let's say that every sip of our vintage is a sip of history and our heritage.

Our vintages are unique cognacs. Made from a single harvest and a single vineyard, they capture the weather conditions of that same year and the unfolding of history. Put into barrels in the best of French oak barrels and patiently aged in our cellars from the Atlantic to La Rochelle for decades.