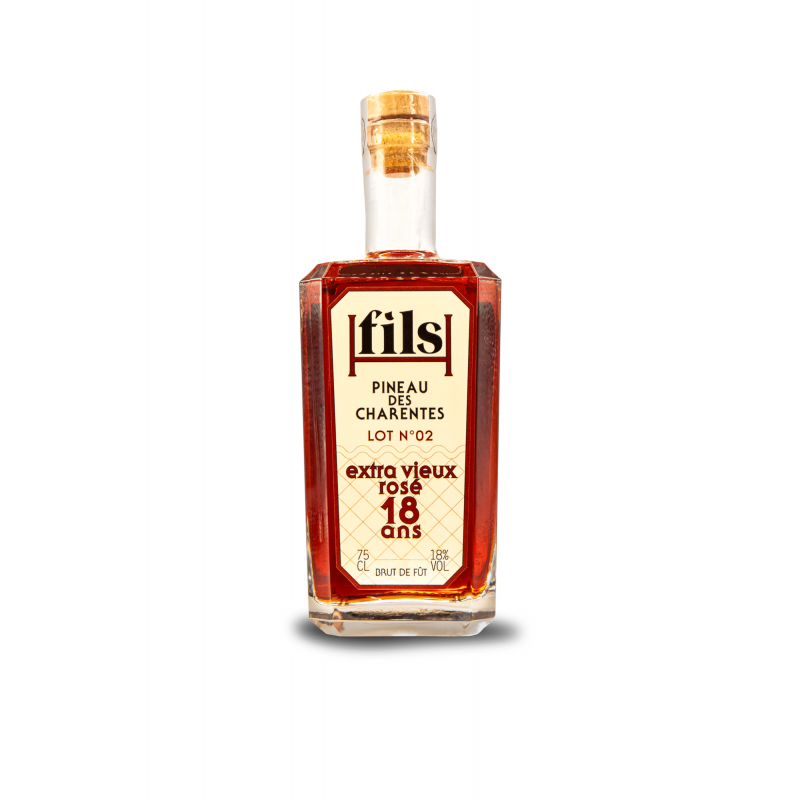  
Lot N°2 Very Old Pineau Red Maison H Fils
This very old Pineau Rosé, made from pure Merlot Noir, will have been aged for over 18 years in oak barrels.
This Pineau is made from 100% Merlot grapes grown on a plot of vines around forty years old on siliceous-clay soil near the village of Burie.
It is blended with a Fins Bois Cognac from the property, with little wood, from the year before the blend.
It is aged in 400-litre barrels and prepared for bottling just a few weeks before release. Only the years with a good structure are selected for this prolonged ageing. It can be enjoyed as an aperitif, as a digestive, but will also be a perfect accompaniment to chocolate desserts, a cheese platter or foie gras.
Description
Tasting notes :
Its orange colour reveals an elegant nose with aromas of Cognac and candied fruits.
Its supple and intense palate reveals notes of Morello cherry jam and prunes.