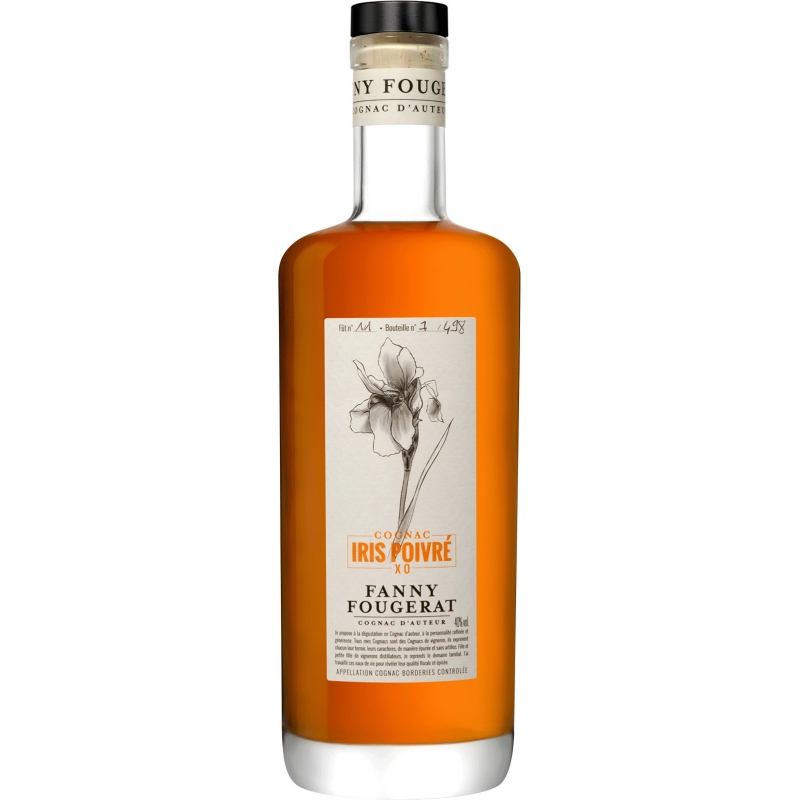  
Cognac Iris Poivré XO Fanny Fougerat
Cognac Iris Poivré XO Fanny Fougerat Cognac d'Auteur - Cru 100% Borderies
Description
Cognac Iris Poivré XO Fanny Fougerat
Pure, distinct and floral, Iris Poivrée links fineness to generosity. Delicate in essence and subtle by nature, it reminds one of a shared poetic moment.
TASTING NOTES
Iris Poivré is precise, pure and floral.
This is a 100% Borderies very fine and pleasant.

TASTING ADVICE: A spring and summertime Cognac. To taste after a mineral Riesling or a champagne.

ASPECT: Bright and golden appearance.

NOSE: Floral and citrus notes. Cinnamon, pastry notes. First nose is on freshness, fragrance of tea, wine blossom, honeysuckle. Then dried flowers, and white fruit, honey.
MOUTH: Light, round, fruity. Good balance between fruit and tannins. Harmonious and generous structure. Floral ambiance, bitter orange candied, and fresh walnut.