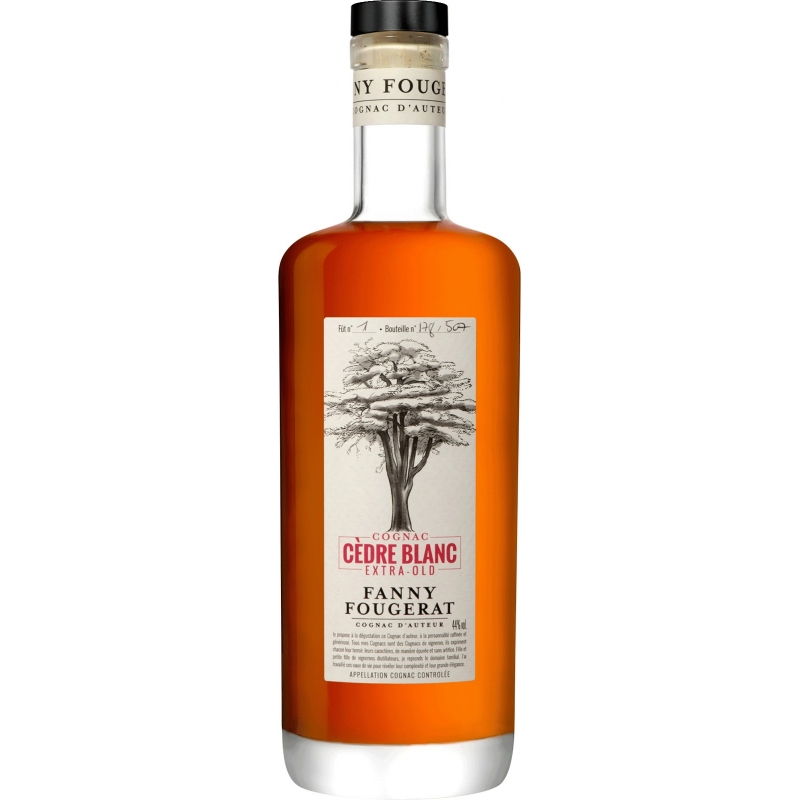  
Cognac Cèdre Blanc Extra Old Fanny Fougerat
Cognac Cèdre Blanc Extra Old Fanny Fougerat Cognac d'Auteur - Cru : 100% Fins Bois
Description
Cèdre Blanc is a rich, enveloping Cognac. It combines finesse, force and freshness, offering a delectable moment of intense pleasure.
TASTING NOTES
This Extra Old Cognac is of a beautiful quality, he is offering a very great tasting moment.
ASPECT: Bright and shiny aspect.
NOSE: Very fine oaky notes, cinnamon and vanilla in first approach, then, dried apricot.
MOUTH: Light Licorice at first, then tobacco, apricot again and citrus. Very Long in the mouth,
powerful and smooth.

TASTING ADVICE: Before or after diner. A lot of evolution in the glass; a tasting cognac, more
classic, to taste with a cigar !