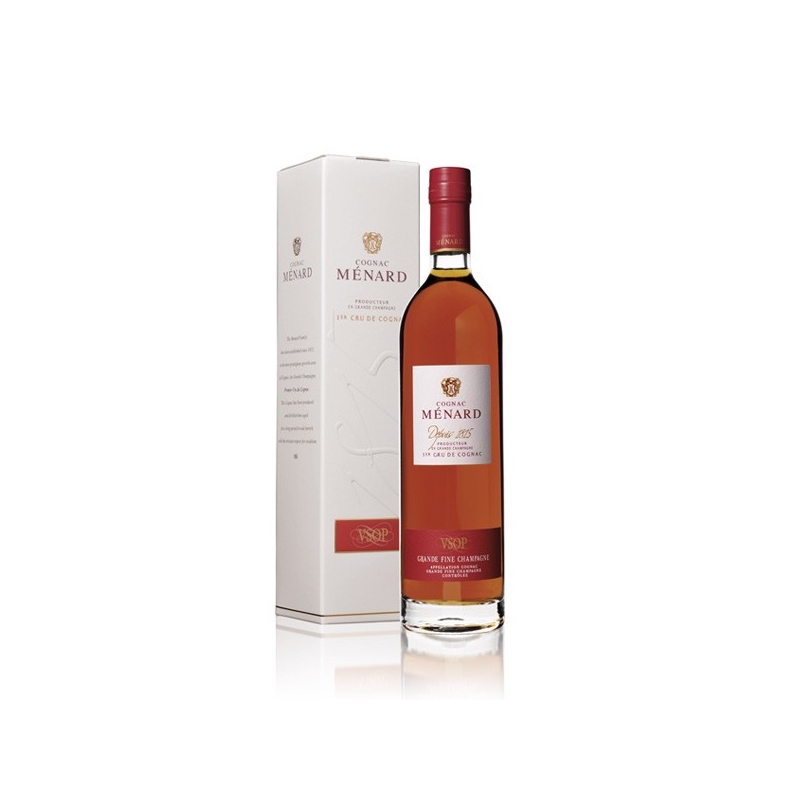  
VSOP Cognac Ménard
VSOP Cognac Menard : Grande Champagne
Cognac very nice and very round!
Description
VSOP Cognac Menard : Grande Champagne
This very pleasant eau-de-vie is characterized by a good roundness and a good length with persistent aromas of stone fruits (plum, apricot).
On the nose, a sweetness very "flower of vine" with scent of blond tobacco in final.