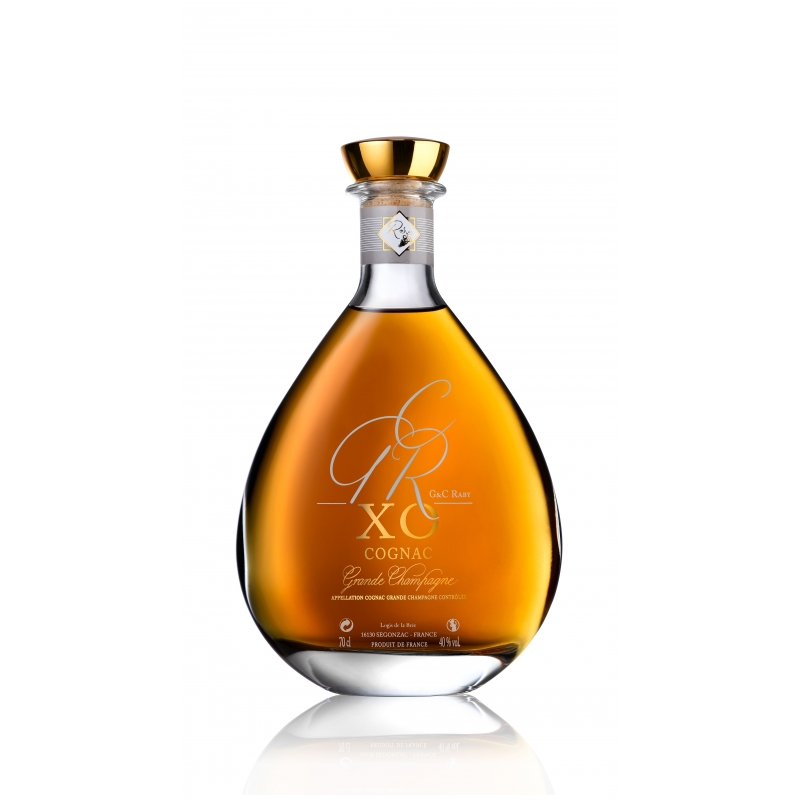  
XO Cognac G et C Raby
XO Cognac G et C Raby - Grande Champagne
This XO has aged for at least 10 years in oak barrels and is blended with other Cognacs up to 40 years old.
Description
A yellow amber gold color.
On the nose, we find narcissus, honey, nuts, candied orange, grilled coffee and a light rancio.
On the palate, it has good flexibility, has a striking roundness, an aromatic richness.
It leaves a persistent length in the mouth and aroma of prune Agen.