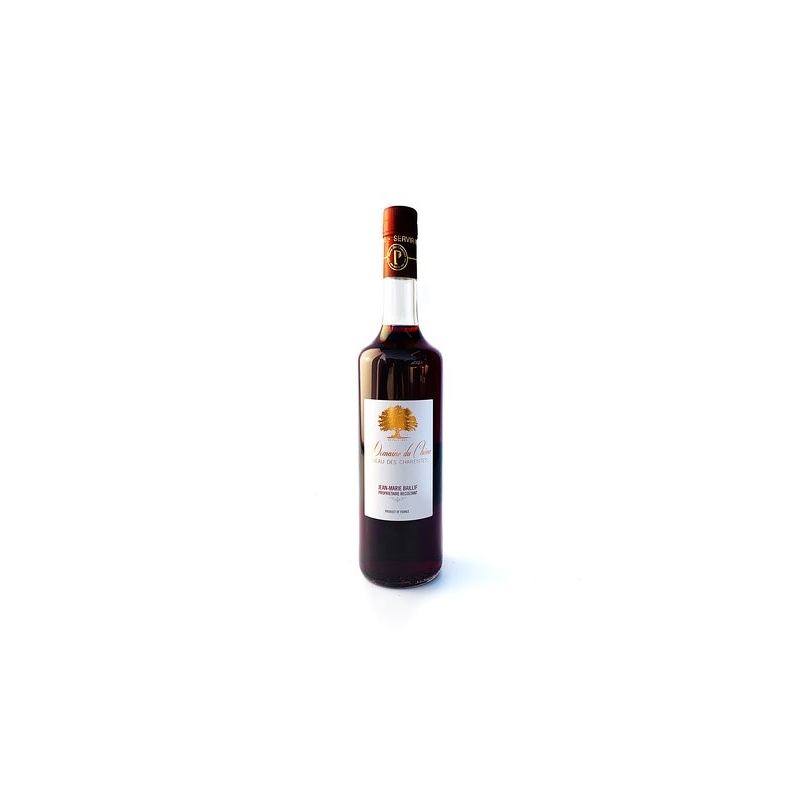  
Pineau des Charentes Red Domaine du Chêne
Pineau des Charentes Red - Domaine du Chêne
A pineau warm, fresh and balanced!
Description
Pineau des Charentes Red- Domaine du Chêne
This red pineau reveals an old cherry red color with tinted highlights.
The nose is fruity and warm. It opens with notes of strawberry jam, dried red fruits and nuts, as the freshly picked walnut offers a nice harmony.
The palate is full and balanced. It is marked by the delicacy of jammy red fruits, by the crunchiness and the noble vegetal aspect of the fresh walnut, all associated with fine and melted tannins.
The finish is fruity, complemented by a feeling of light rancio forming a fresh and balanced.
Food and wine : Old Ossau Iraty, black cherry jam
Varietal: Black Merlot
Plot: Clay-limestone soil & sandy soil
Visual aspect: intense rosé
Olfactory appearance: Fruity on strawberry notes
Taste aspect: Gourmand
Alcohol content: 17% vol
Aging: Oak barrels