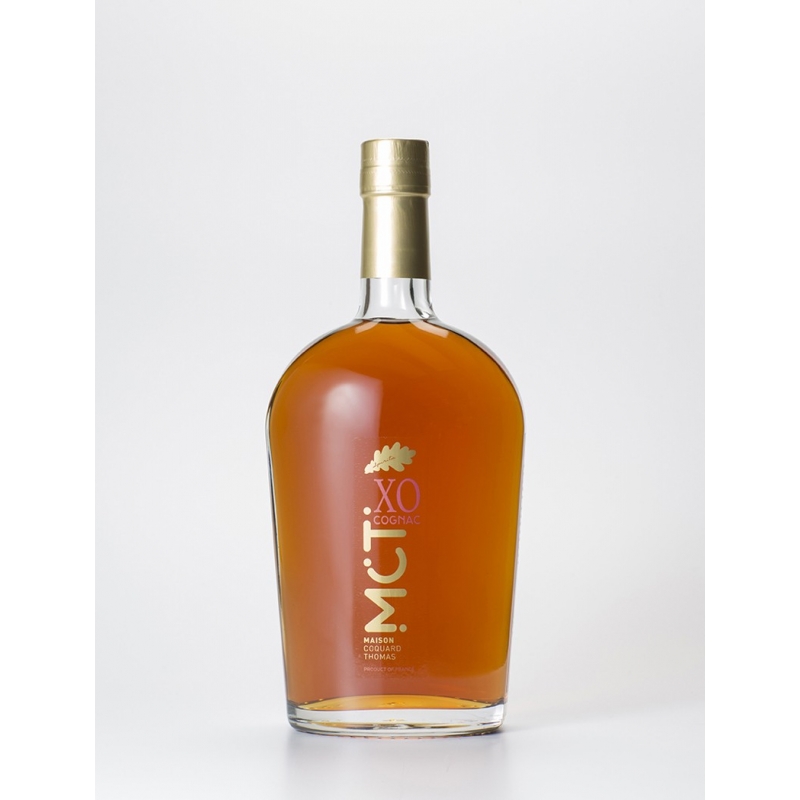  
XO Cognac Maison Coquard-Thomas
XO Cognac Maison Coquard-Thomas - 40°
A mature and very aromatic Cognac presented in a contemporary bottle. A light packaging to enhance the brilliant attractive coffee color of our XO.
Description
XO Cognac Maison Coquard-Thomas

This XO is a 10 years old blend from our estate – mostly ugni blanc and some folle blanche grapes, aged in French oak barrels after the traditional double distillation.
Terroir : chalky thin soil with limestone. Same geological composition as some famous estates located in the "Champagne" area.
This XO will fit perfectly after a great dinner. Lightly swirl your glass, let the aromas escape from the glass to reach your senses and express delicacy first and strength in a second step.
Tasting notes from M. Aissa ABELLA, International Chief Sommelier
TASTING NOTES : dried fruits, plums and cinnamon mix for a discrete and elegant nose.
Rich and full bodied, it offers notes of coffee, don't hesitate and enjoy a nice sip.