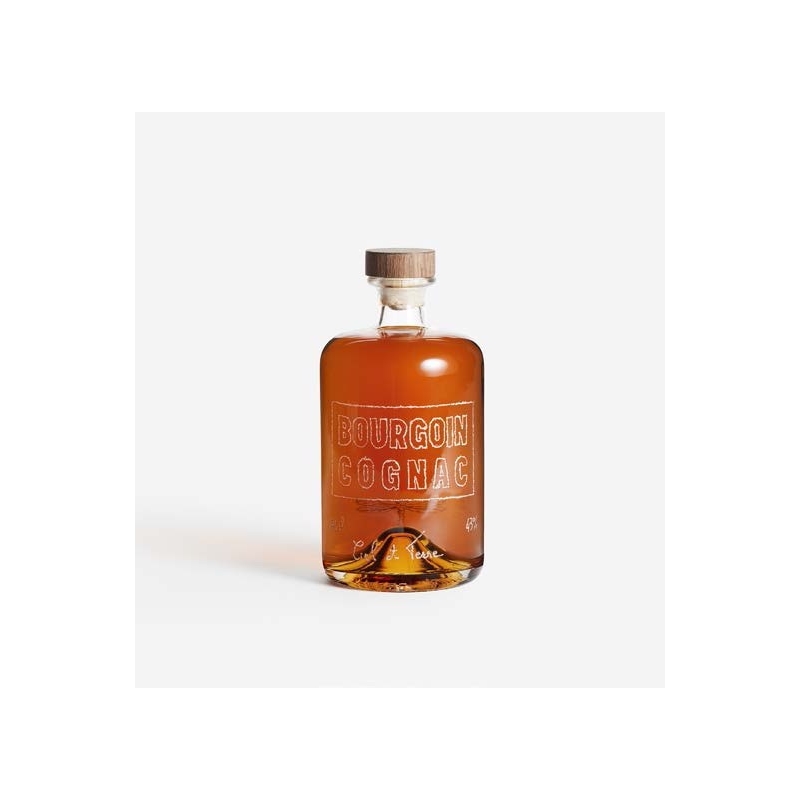  
Ciel & Terre 1986 Cognac Bourgoin
Ciel & Terre Cognac Bourgoin - 35 cl - 43° vol
Only 1,000 copies of our head of cuvee are produced.

The great age of this venerable cognac remains unknown (end of the 19th century?).

Description
Ciel & Terre Cognac Bourgoin - 35 cl - 43° vol
A unique bottle, hand-engraved by Frédéric Bourgoin himself, a minimalist case of silica for the finest and purest of the BOURGOIN cellars' eaux-de-vie.

An ode to the BOURGOIN family, reminiscent of the Massignac to Tarsac epic.

A rare cognac with notes of cut hay typical of the eastern Charente.