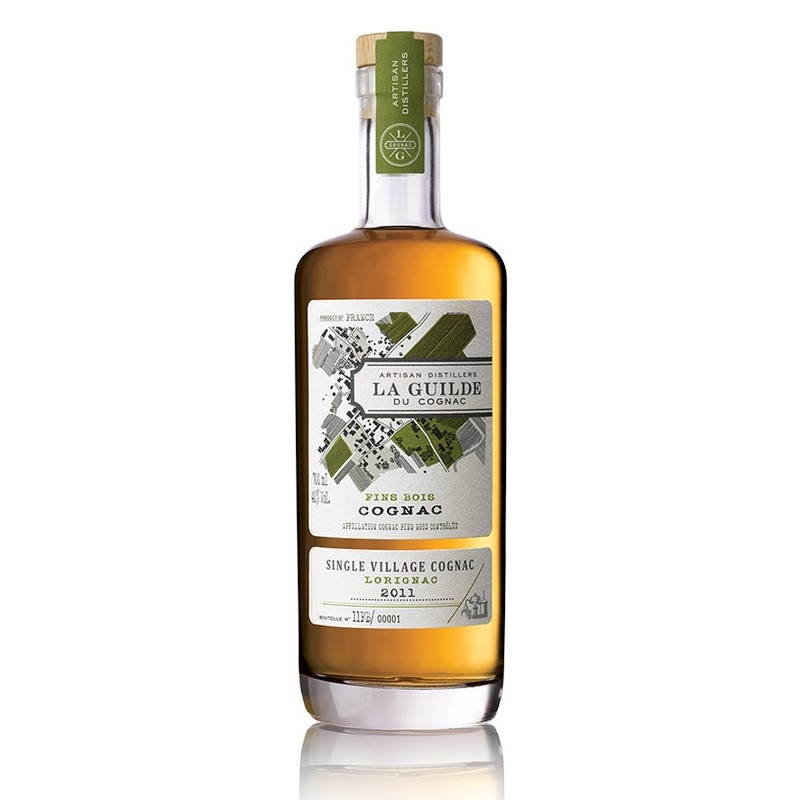  
La Guilde - Lorignac Fins Bois 2011 Cognac
Single Village Cognac Lorignac Fins Bois 2011 - Artisan Distillers La Guilde du Cognac
Description
Lorignac is a village located in Fins Bois, close to the estuary of the Gironde.
This location gives to its young eaux-de-vie a kind of freshness and minerality that makes itself very distinct.
The 2011 vintage is known for its high temperatures, which generated early harvests.
These conditions enable the fruity aromatic bouquet of Lorignac, evoking summer fruits.
Its small size and significant agricultural activity make Lorignac a typical village of this region.
Its name comes from the Latin "Villa de Bacchus" illustrating the importance of the wine here over the centuries.
Tasting Notes
Colour
    bright gold
Nose
    summer fruits, hints of green tea
Taste
    honey and white fresh fruit
Body
    medium