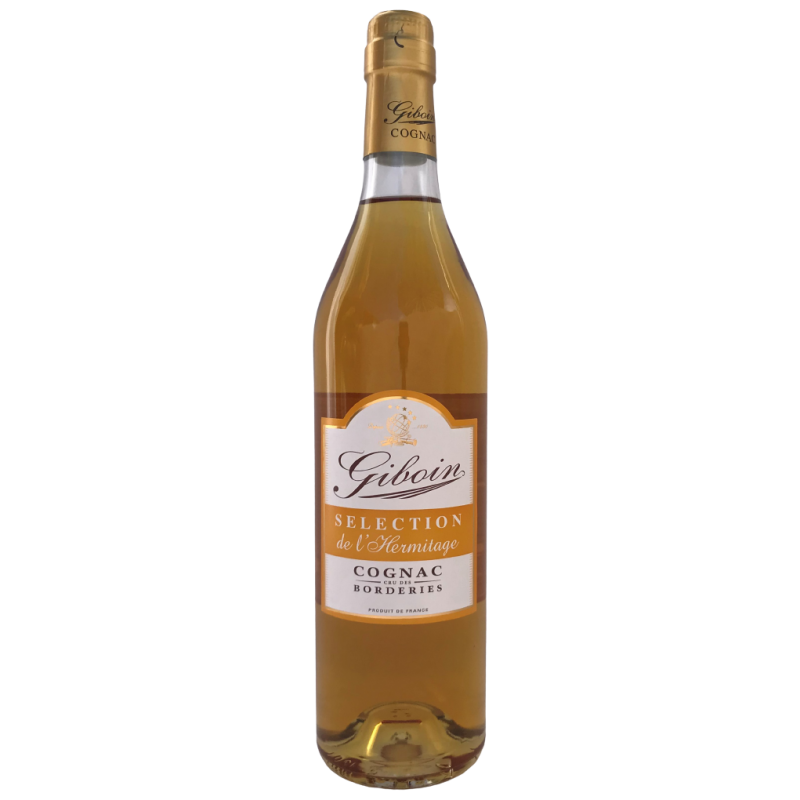  
Selection de l'Hermitage Cognac Giboin
Selection de l'Hermitage Cognac Giboin
A blend of eaux-de-vie aged for an average of 4-5 years, Sélection de l'Hermitage is a perfect Borderies Cognac to start discovering Cognac for the first time.

A light and refreshing offering, perfect for Cognac lovers with a sweet tooth.
Description
Palate: Fruity flavors of green apple, with a light touch of vanilla.
Full of delicious fruity flavours, the dominant aromas of green apple characterise this vibrant blend, with slight hints of vanilla.