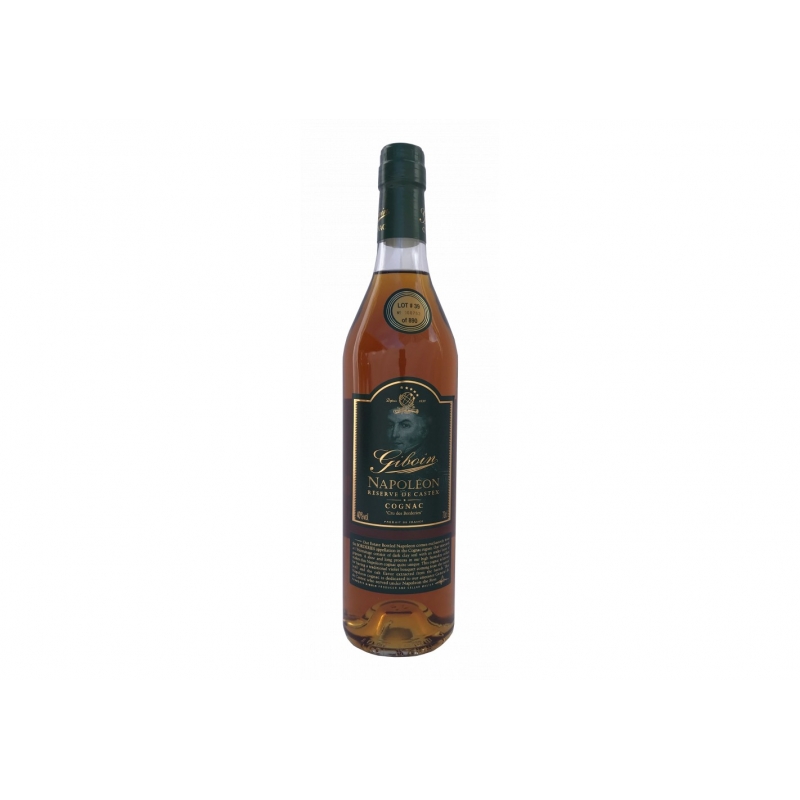  
Napoléon Reserve de Catex Cognac Giboin
Napoléon Reserve de Catex Cognac Giboin
Dedicated to the family's ancestor, General de Castex, who served under Napoleon I, this Cognac is a fine blend of eaux-de-vie distilled between 2001 and 2005.

This blend reveals notes of chocolate, grape and dried fruit.

A fine balance between the fruity eaux-de-vie and the oak cask in which it was aged.
Description
Palate:
Notes of chocolate, grapes, and dried fruit. A subtle balance between the fruity spirit and the oaky cask.