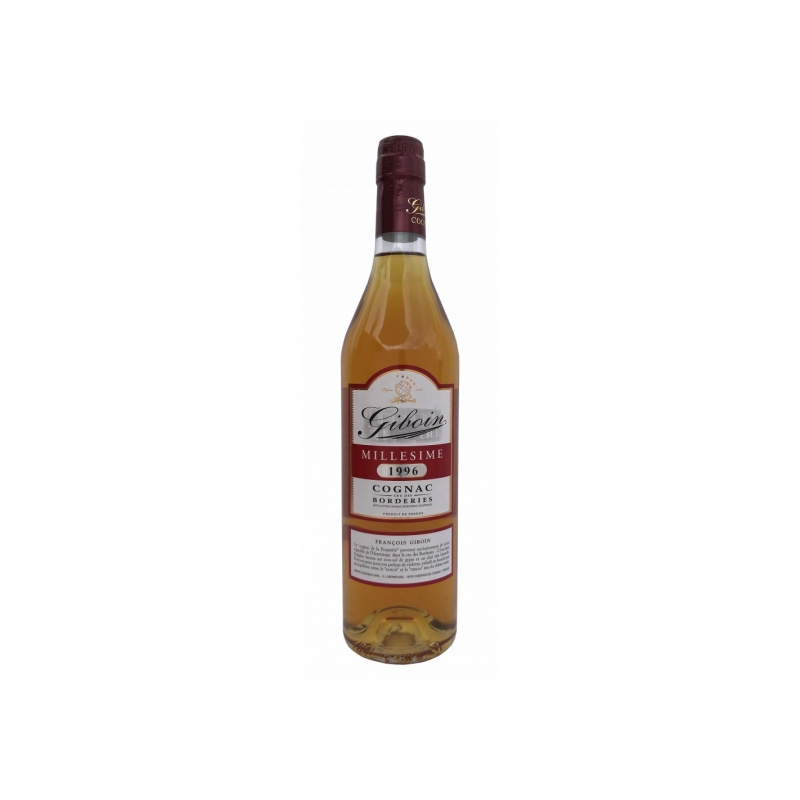  
Vintage 1996 Cognac Giboin
Vintage 1996 Cognac Giboin
A sumptuous Cognac, revealing a range of complex aromas and distinct flavours, all unique to 1996 alone.

This vintage gem is a true emblem of the Borderies cru and is characteristic of the soft soils on which the prized Ugni-blanc grapes were grown.
Description
Nose and palate: Complex aromatic scents unique to each vintage.