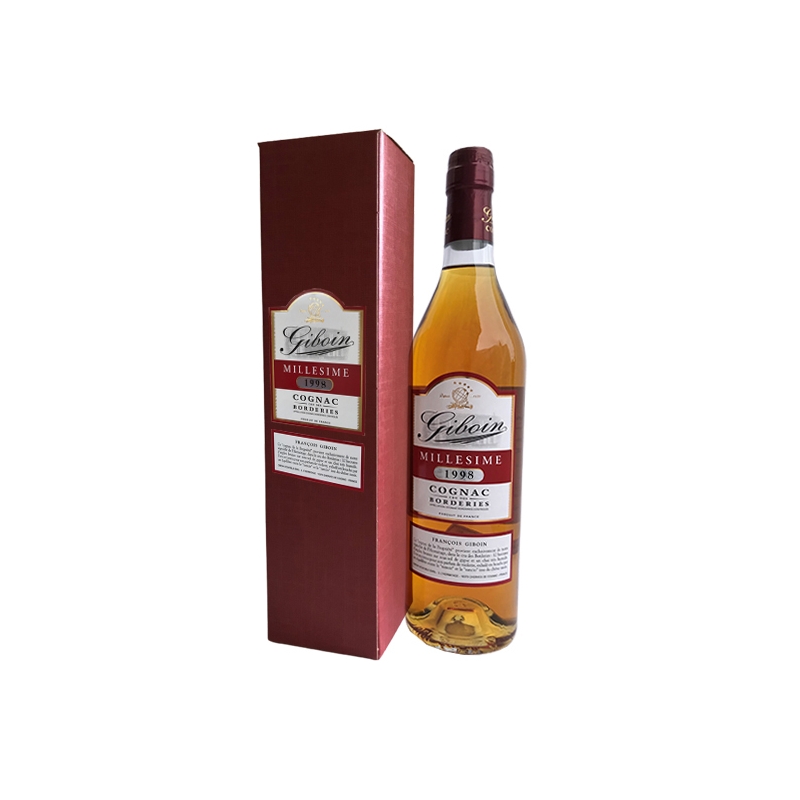  
Vintage 1998 Borderies Cognac Giboin
Vintage 1998 Cognac Giboin
Unique in its kind and endowed with a seductive complexity of aromas, this Millesime 98 is intriguing.

A lively and nervous rise, it is a daring choice that all cognac lovers will appreciate.
Description
Colour:

Light and seductive with a soft amber hue.

Nose:

A lively nose, with a hint of nervousness. The bold aromas offer a certain singularity!