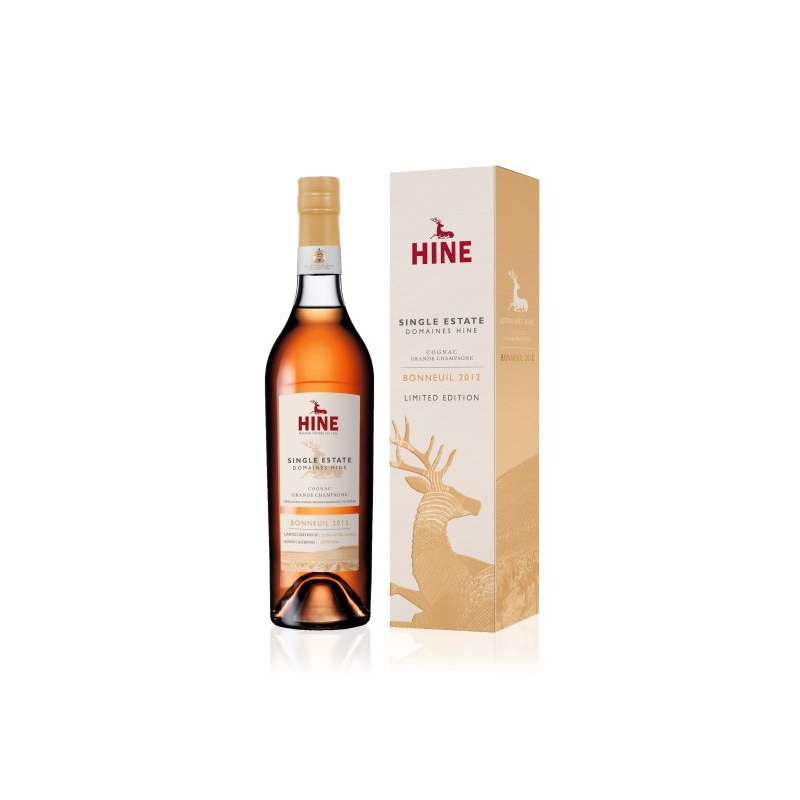  
Domaines Hine Bonneuil 2012
LIMITED EDITION!
Bright and smooth, BONNEUIL 2012 shines in a light golden brown package that reflects the nutty, coffee notes brought to the fore by Hine's cellar master Eric Forget.
Since 2005, the DOMAINES HINE BONNEUIL collection has aimed to reveal the very distinct identity of cognacs born on a particular parcel of our Grande Champagne vineyard in the village of Bonneuil, rooted in a unique limestone terroir, without blending.
Description
Very fragrant with aromas of hazelnut, light tobacco, pastry notes and a hint of coffee.
Elegant and suave, the Bonneuil 2012 reveals a remarkable sweetness in the mouth.