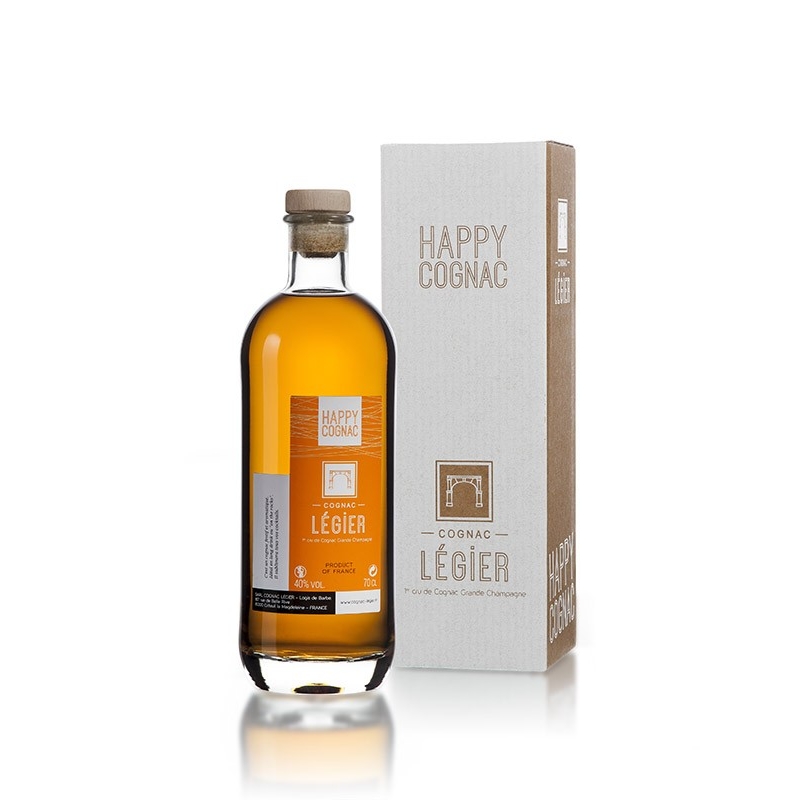  
Happy Cognac Grande Champagne Cognac Légier
Happy Cognac - Cognac Légier - Grande Champagne 70cl
Gold medal at the Concours Mondial de Bruxelles - Spirits Selection !
This festive Cognac will surpise you !
Description
Happy Cognac - Cognac Légier - Grande Champagne
You can enjoy it as a cocktail, use our recipes on our Cocktails page or be creative with it. You can drink it on the rocks and enjoy the intensity of flavour enhanced by drinking it ice-cold.