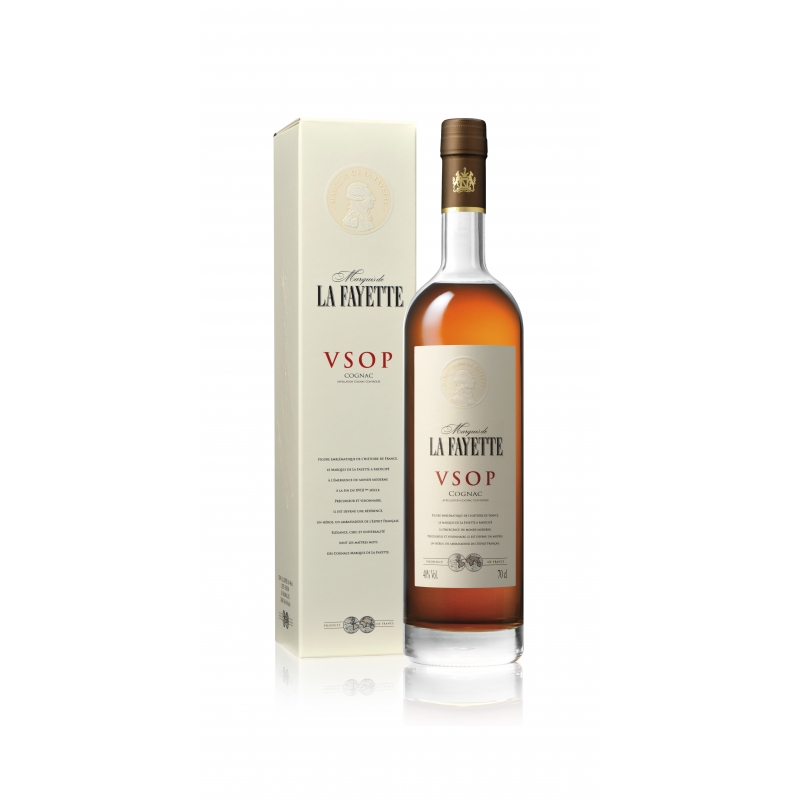  
VSOP Marquis de La Fayette
VSOP Cognac Marquis de La Fayette
The VSOP blend is crafted when new eaux-devie are selected. The eaux-de-vie first spend 14 to 16 months in new oak casks (heavy toast). Next come 4 to 5 years of maturing in red (aged) casks.

Description
VSOP Cognac Marquis de La Fayette
The cellar-master's notes
• Bouquet: sweet almond, plum, fiery notes, dried fruits (raisins, dried apricots), spices, liquorice, cedar-wood, Mirabelle, orange peel, cigar box.
• Palate: supple attack, suave, ample and harmonious palate.
• Finish: smooth and refined.