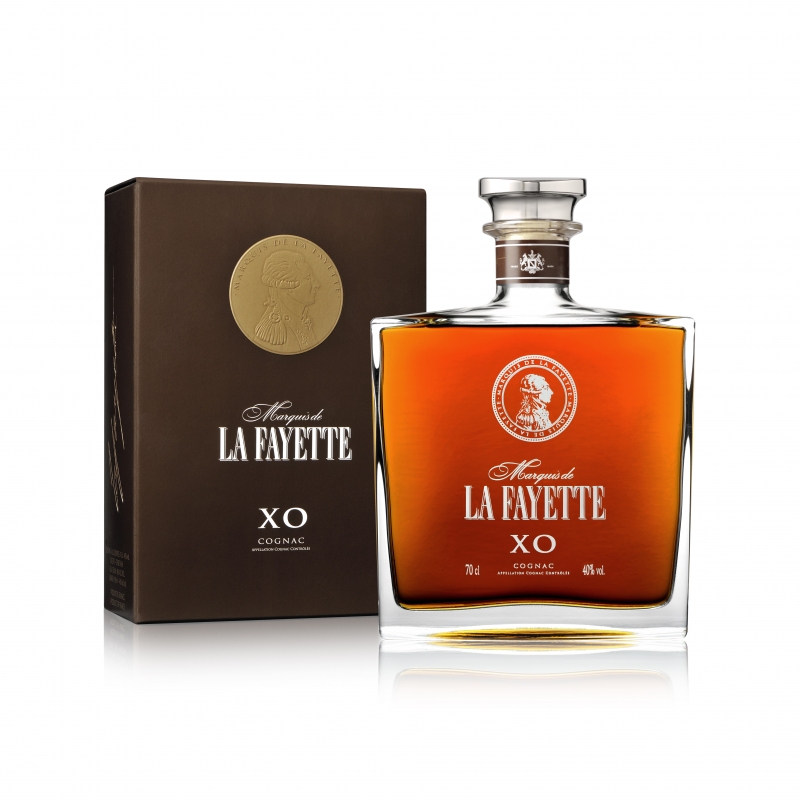  
XO Prestige Marquis de La Fayette
XO Cognac Marquis de La Fayette- Decanter

The XO blend is crafted when new eauxde-vie are selected.
The eaux-de-vie first spend 10 to 14 months in new oak casks (heavy toast). Next come 9 years of maturing in red (aged) casks.
Description
XO Cognac Marquis de La Fayette- Decanter

The cellar-master's notes
• Bouquet: hazelnut, prune, cinnamon, coffee, caramelised orange, coffee-roasting notes, marron glacé, grilled almonds, white truffle, black cherry, gingerbread, star anise, Sichuan pepper, ginger.
• Palate: the powerful impression in the attack is extended with the same intensity throughout the tasting. Wonderfully elegant flavours.
• Finish: stunningly ample and long-lasting!