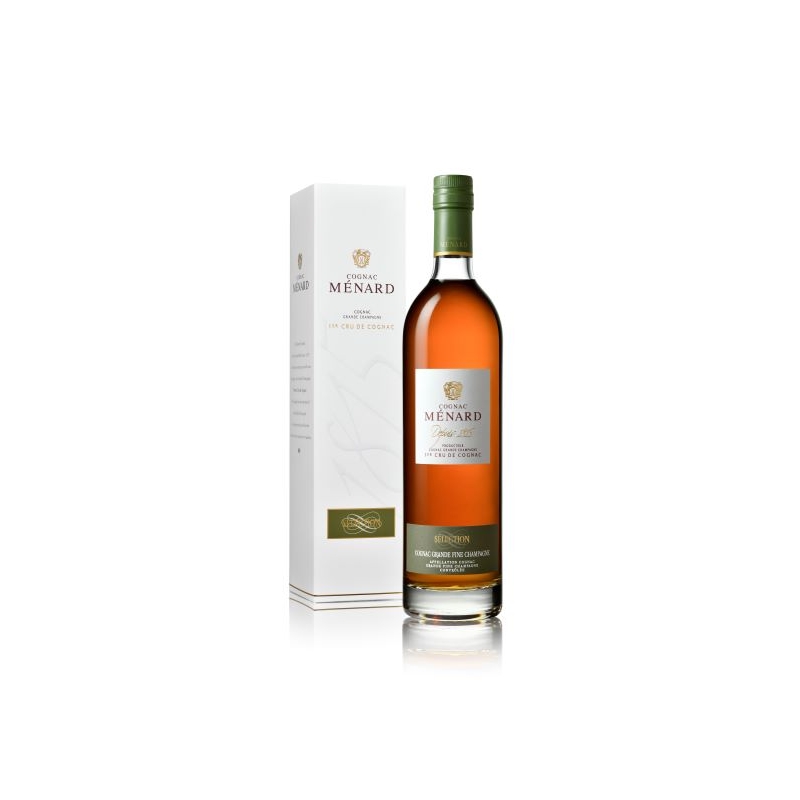  
Selection des Domaines Cognac Ménard
A young Cognac from the Grande Champagne region !
A powerful and intense cognac !
Distilled in the traditional way and aged in Limousin barrels known as "roux", i.e. barrels that have lost a large part of their tannins, in order to avoid a strong extraction of the wood by the eaux-de-vie. Only a small batch of this quality can sometimes be aged in new barrels, for a short period of time, which favors the subtle aromas, obtained slowly and gently in old barrels.
Sélection Des Domaines is a blend of cognacs aged between three and five years.
Description
Tasting notes:
Color: beautiful golden highlights.
Nose: a nose on the freshness, offering a discreet wood of oak, dry vine shoot, and floral with notes of violets.
Palate: a very floral attack also in the mouth, a very round and accessible cognac by its sweetness, with vine flower and petunia. Good length in the mouth.
This cognac is ideal as a digestive, accompanying vanilla desserts (financiers, floating island...) or to enhance your cocktails.